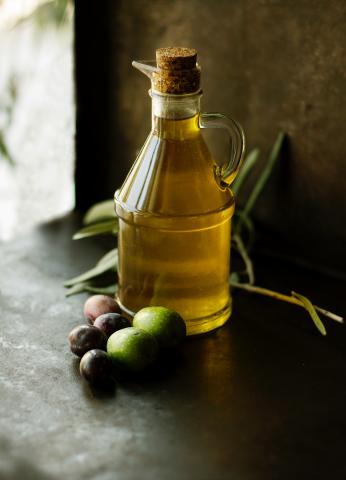 Popular Food Myths Debunked by CSPI
This week's #FoodFri chat was all about debunking the myths on popular foods that are currently trending.
The Center for Science in the Public Interest addressed the popular beliefs, sometimes fads, that are common today, discussing whether studies support the popularly held beliefs.
COCONUT OIL
CSPI clarifies that coconut oil isn't the best option because it is 82% saturated fat. Also, a common misconception is that it cures Alzheimers! There is no evidence to support this claim. 
BETTER OPTIONS TO COCONUT OIL:
BONE BROTH
Does bone broth help gut and digestion?  CSPI explains that there is no evidence behind this claim.
APPLE CIDER VINEGAR 
Will drinking apple cider vinegar improve my complexion, help me lose weight, and/or lower my blood sugar?  No studies support this claim, but using ACV on salads is a good idea!
LEGUMES: GOOD OR BAD? 
Despite what TV personalities say, there is no evidence that legumes cause adult acne, or weight gain. 
As the Tisch Food Center explains, beans and legumes are a great and inexpensive source of vegetarian protein! 
DIET DRINKS
Do diet drinks make you gain weight?
CSPI explains there is no evidence to support this claim.
Want to know more about food myths? Click here: ‪bit.ly/2kqNpWR ‪. 
Don't forget to like MomsRising on Facebook and follow us on Twitter!