Pennsylvania Selfies to Advocate for Early Learning: #IAmPreK
Are you  PreK in PA? Please use your voice for those too young to advocate for themselves.
This past weekend longtime early childhood education advocate, Sharon Easterling of the Delaware Valley Association for the Education of Young Children (DVAEYC) stood in front of over 1200 people and asked for one little favor of each of us to help move mountains for our youngest learners in Pennsylvania - "take a selfie."  She explains,
"To achieve our goal that every preschooler in Pennsylvania will have access to a high-quality early learning program, public or private, we must raise the visibility of early childhood education so that every candidate – from governor on down, will make a commitment to early learning.

Eighty-two percent of Pennsylvania children do not have access to high-quality, publicly funded pre-k. Those who signed on to join the statewide Pre-K for PA campaign just this weekend agree that is unacceptable."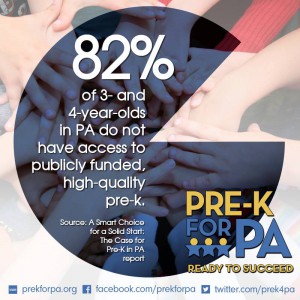 The message is getting to Pennsylvania decision makers in the state capitol.  Several news outlets shared Easterling's call and shared, " "Ninety percent of brain development happens in the first five years, yet we don't really invest
in education until our K-12 system.  Research shows us that when kids have good preschool Research shows us that when kids have good preschool experiences, they do much better in school."
Pennsylvania's early learning advocates were joined in showing their support theough the #IAmPreK selfies trend with the new Executive Director of the National Association for the Education of Young Children (NAEYC), Rhian Evans Allvin.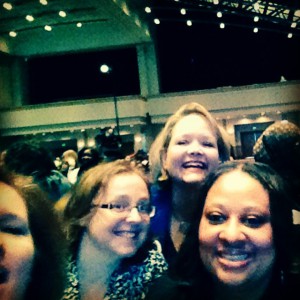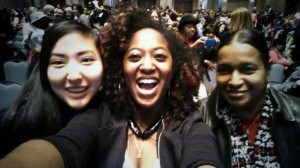 Thousands gathered this weekend at the 2014 DVAEYC Early Childhood conference, and took the opportunity to show their support for access to high-quality, affordable pre-k in a clever way: More than 1,000 attendees stood up during the plenary session and took "selfies" that they shared on social media using the hashtag #IamPreK.
Some shared WHY they are the face of Pre-K: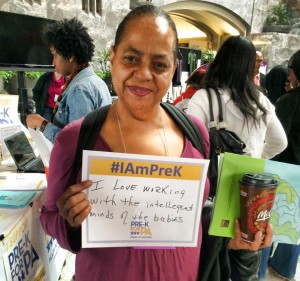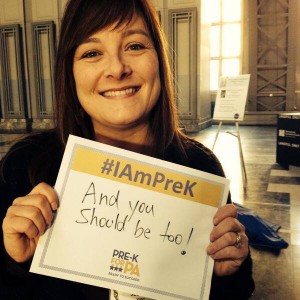 Nature-based education expert, Pattie Bailie and friends shared their support of Pre-K :
It's not just a woman's issue: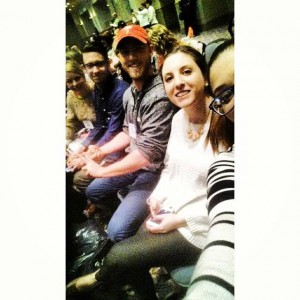 Couples are the face of Pre-K: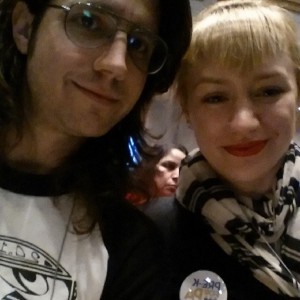 Grown-ups all across the state are standing up for the youngest amongst us (from Elk County, PA):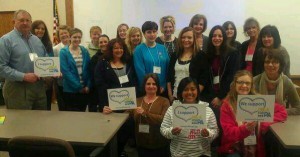 According to Easterling, ".. while it may seem silly to join the "selfie" trend,  it's a big step in showing we are a force for children in Pennsylvania and we will be seen and heard! Please snap a picture and post it to Twitter with the hashtag #IamPreK. Ask your friends and colleagues to as well. And join the movement at www.prekforpa.org"
Ooey Gooey, Inc funny lady and advocate Lisa Murphy joins Easterling in their group selfie -  #IAmPreK!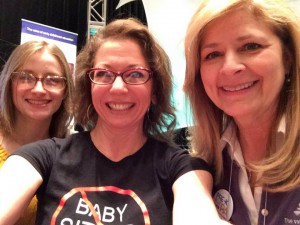 Feeling bashful? That's okay - sign the petition for Pre-K for PA  HERE!
Thank you!