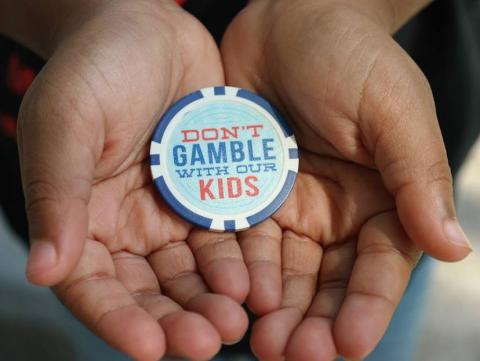 Pennsylvania families need CHIP!
I had my son in 2001, while I was in the middle of my junior year of college. Amidst all of the typical worries that a new parent faces, I was also navigating the mechanics of how my little family would cover the costs of our existence. I was working part-time for minimum wage and my son's father, who is now my husband, was also working part-time. Neither of these jobs provided benefits, of course, and I was no longer eligible to be covered under my parents' plans. The health insurance that I did have was a bare bones plan for students and would not cover dependents. During my preparation for my son's arrival, I soon found out about CHIP and went through the process of enrolling him after he was born. This program would keep his medical expenses covered until I could secure health insurance through an employer.
With this coverage in place, I was at least able to remove that worry from my list. Any time that he had a check up or a vaccination or any time that his sweet, little nose showed the signs of a cold, I could get him treated without the worry of how we would afford to keep him healthy and safe. Over the next year and a half, I focused on completing my studies at the University of Pittsburgh, my goals now re-centered on not just my ambitions, but what would best serve my family. I graduated and not long after secured an entry-level position that soon grew into a full-time position with benefits. I remember very clearly the day that I elected to have my dependent covered by my employer. It was a small but very proud moment in my life. By checking that box, I knew that I had achieved the goal of being able to provide for those who needed me. I don't know that I would have been able to get there without the security that CHIP afforded us.
The three of us were fortunate in that we have a loving and supportive family who have always helped us in any way that they could. But beyond that, we were aware that our society, our neighbors, our fellow Americans had made the basic health care of all children, regardless of circumstance, one of our national values. I remain so thankful for the care that we were able to access through CHIP. I am thankful that a small part of my tax dollars go back into that program to help other young families make their start in life. No parent should face the worry that taking care of their child's health could mean risking financial ruin.
Pennsylvania families need CHIP. I urge my representatives to secure a sustainable agreement for its funding that can weather any political storms. A truly strong nation will ensure that its strength begins from day one.