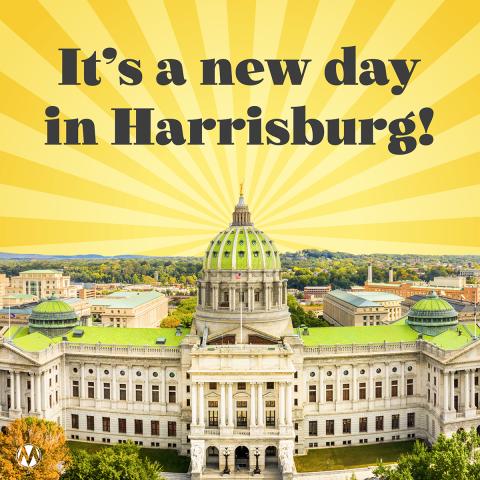 Pennsylvania: Congrats Card to Speaker McClinton!
HISTORIC. Earlier this month Representative Joanna McClinton became the FIRST female majority leader and speaker of the PA House of Representatives. She's the second person of color to hold that role. 
OUR GIRLS ARE WATCHING! And we are too. Seeing a woman, and a woman of color, in this position reminds us all that our voices matter, our stories are important, and we can be leaders in building a stronger Pennsylvania. 
Join us to send a quick note of welcome to Speaker McClinton. You can share what issues fire you up, too. 
There is work to do, make no mistake. From advancing critical issues like raising the minimum wage and paid family and medical leave, to ensuring our schools and neighbors can not just survive, but thrive.
But it's absolutely a new day in Harrisburg. Speaker McClinton brings immense wisdom, compassion, and dedication to issues we care about. She has spoken with MomsRising members many times over the years. And we know she's the champion we need for the road ahead. 
Please take a moment to share a quick welcome note for Speaker McClinton, and while you do feel free to mention issues you hope she'll prioritize. We're delivering messages next week.