Take Action!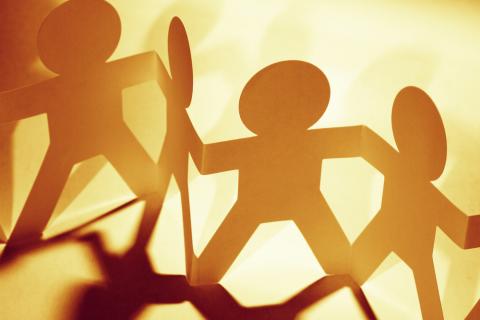 Paper dolls storm the White House!
Are your kids getting restless over this long weekend?  We have the perfect easy and powerful entertainment for your family and friends this Thanksgiving! It is simple: Just ask your kids or grandkids to color a paper doll that we will personally deliver to the White House! 
Say you will! --> action.momsrising.org/signup/paperdolls/?source=blog
What for? Because on December 10th (in just a few weeks!) President Obama is convening a White House Summit on Early Learning to focus on increasing investments in early learning opportunities like preschool and childcare to ensure all kids are ready and successful for school and life -- so they can grow up to be the firefighters, scientists, musicians, and moms and dads of tomorrow!
Also (and this is a big deal), we have a national emergency to address together: Childcare now costs more than college — and parents need safe, enriching places for their kids to be so they can work; and kids need high quality care so they can thrive into the future.
We need to make some noise for kids and parents!
Let's show the President and all the leaders at this summit that families are counting on them to take action! We need you, your kids/grandkids, and your family and your friends to decorate paper dolls with the hopes and dreams of our kids for early learning including childcare and pre-k. Then send those decorated paper dolls to us, and we'll personally present them at the White House Summit--and then we'll deliver them directly to Congress too! 
*Sign up now, and we'll email you everything you need! It's easy, and it will have a big impact! 
It is painfully clear that right now our kids and families need a boost. In today's economy, families often need two incomes just to make ends meet.  70.5% of mothers with children under age 18 are in the labor force either out of necessity or by choice. [1] Unfortunately, right now childcare for an infant actually costs more than college in the majority of U.S. states.[2] And sadly, only 3 in 10 of our littlest learners have access to affordable high quality preschool opportunities.[3] Research tells us that high quality early learning matters -- it provides the foundation on which our kids hopes and dreams will be built. 
You live it, we know it - and we all need folks in Washington, D.C. to know it too! 
*Sign up now to do some powerful paper doll decorating. We want to make sure that the voices of parents and kids are at the White House Summit even though you are not there in person.  Imagine a room full of paper dolls representing the hopes and dreams of our children at our nation's capitol! 
Help us create that powerful image! 
It's time for us to raise our voices. And momentum is growing for change. 85% of voters place children getting a strong start in life as one of the highest national priorities. [4] We've had enough talk, now it's time to see some action.
Let's power up the momentum with the hopes and dreams of our littlest learners.
*Don't worry.  This is easy and won't take much time.  We'll email you everything you need to make your paper dolls (except the crayons), so grab your friends, relatives, and kids. You can have a blast AND make a difference!  Sign up to color a few paper dolls that we'll bring to the White House Summit on Early Learning and we'll deliver them to members of Congress. 
The more of us who make our voices (and our paper dolls!) heard, the bigger the impact we'll have together. So please forward this email to friends, and post the action link on Facebook and Twitter so others can make some paper dolls too.      
Together we are a powerful voice for kids and families!