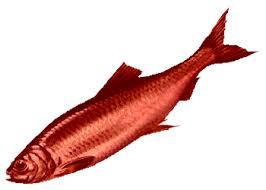 One COVID-19 Survivor Speaks Out
Bonita Applebaum* was living a pretty healthy life. She had recently lost quite a bit of weight, switched to a whole foods diet and was getting good exercise and managing her anxiety with more ease. When she woke up with a scratchy throat on March 10, 2020, she figured it may be a recurrent side effect from her sleep apnea machine (CPAP) and wasn't too worried. She took her temperature that morning and did not have a fever. Bonita works in the service industry and when she developed a low-grade fever of 99.1 the next day, Bonita called into work. Bonita's symptoms initially included: low grade fever, sore/scratchy throat and a headache. "By Wednesday I didn't feel good, I stayed home and didn't have any contact with anyone." Bonita recalls. By Wednesday  night she had some sneezing and "a little bit of coughing."
"Thursday & Friday "were the worst of it", she says, and "by Friday I didn't have a fever anymore. I was just congested and coughing."  Bonita recalls that she never did feel short of breath.
Towards the end of the week, Bonita who had been self-quarantining, got in contact with her state health department about her symptoms insisting that she be tested for COVID-19. On March 16th, Bonita who had been approved and scheduled for testing, drove to her local state health department building to be tested. These practices differ by locale and are evolving every day. Bonita recalls being approached in her car by masked medical providers in full contagion gear (masks, gloves, face shields and gowns). From her car she was swabbed with an antigen test which would indicate the presence of the virus in her body.  Bonita then drove home, continued to self-quarantine and awaited test results. The following night on Tuesday March 17th, after 6 days of self-imposed quarantine, her state department of health contacted her to confirm that she had tested positive for COVID-19.  
I asked Bonita how she survived self-quarantine, why she didn't go the hospital and what made the positive difference in her care: "I haven't been in a hospital." she said "In the early stages it was all still blowing up around the country and I knew I wanted to stay isolated because I didn't want to infect anyone else, but I also kept reading that if you don't need medical attention don't go to urgent care or the ER. I had been in touch with my doctor, she was checking on me and the health department was checking on me." Bonita felt safe at home. And supported. Support when we are ill makes a very big difference.
Amidst the current COVID-19 crisis, fear and stigma, Bonita followed the self-quarantine protocol advised by her personal doctor, her state health department and the state epidemiologist assigned to her case. She stayed indoors making no contact with anyone and caring for herself. In self-quarantine Bonita purposely took it easy, napped a lot and kept her activity low even after she felt better- all common and commonsense best practices when healing from anything including the flare up of a chronic condition or the seasonal flu. Bonita continued taking her supplements-which she had been taking as both a general good health and prophylactic practice-, she rested deeply, and she fed herself. She also notes that she maintained a positive attitude "I have anxiety so I can't let my thinking go off the rails." As a recent virtual meditation workshop she participated in that quoted Maya Angelou reminded her, "Hope and fear cannot occupy the same space at the same time. Invite one in to stay." She says.
Bonita says that her symptoms were mild, and her temperature never rose above 99.1. Following the advice of the state epidemiologist assigned to her case, she waited until her symptoms had been gone for a full 3 days before understanding herself as recovered. And being who she is, someone who cares about her co-workers and doesn't want to see COVID-19 spread, she waited an additional 7 days after her fever had broken before leaving the house to stock up on more groceries and essential items. It's been a full 14 days since Bonita's positive COVID-19 test result, and she is feeling good. Though her symptoms only lasted 7 days, and were very manageable, she has not seen anyone in her social or professional circle in that time. Bonita's case was mild. She read on the internet, she says, that about 80% of cases will be. But that hasn't stopped the stigma that the current COVID-19 crisis has spinning around it.
In the midst of allergy season and the end of flu season it might be difficult to tell the difference between viruses and symptoms. Bonita says, "you might not know you have it, you might feel fine, but with viruses in general you can be contagious before you show symptoms." When asked about staying home and self-quarantining Bonita offers "I absolutely think that it's necessary and as soon as I was like 'Ok this isn't just a scratchy throat', I got myself situated at home." 
Bonita self-quarantined as a precautionary measure before being tested and receiving a positive COVID-19 test confirmation. She also stayed in touch with friends, medical practitioners and her local health department so that if things got worse there were people on call to help her.  Bonita said one of the most compelling things to her decision to behave the way she did, was the graphics she's seen "where when you take one person out of the equation the spread goes down exponentially. So, if we all do that simultaneously", she says, "we should be able to (reduce the spread). A lot of people are going to survive", she reminds us, "but the people who need hospitalization and god-forbid intubation are going to have a tough time, just the sheer number of machines we have, the predictions are grim if we don't (self-quarantine)."
I asked Bonita what she would advise people to know as we live through this public health crisis: "I keep hearing over and over again- and I'm living proof- that 80% of cases are mild." she says. "Getting it (COVID-19) doesn't mean that you're going to die. It doesn't mean that it's not serious (either)." 
Although Bonita's COVID-19 experience will not be everyone's it's worth learning from and breathing into as we seek to understand what's happening in our country and the world. When we don't have or seek understanding, we risk dangerous social stigmatization which can enhance panic, get in the way of good care and necessary kindness. Lucky that did not happen to Bonita. Instead friends and relatives reached out to her, her doctor stayed in contact with her and the department of health epidemiologist assigned to her case was in her words "nice and comforting". Bonita felt supported.
Bonita's COVID-19 is only one case however it reflects what the Diamond Princess Cruise Ship has shown us and what the current confirmed death to confirmed cases ratio may indicate, COVID-19 is not inherently deadly and shouldn't be feared as such. Our bigger task is to increase public awareness and funding for medical care and public education, while reducing the stigma and getting people with more severe cases the hospital equipment and care that they need. Bonita purposefully self-quarantined to avoid being a burden to the US's struggling hospital system. Her decision to do that seems to have helped her own health and possibly that of others who may have wound up in the hospital with her.
As we pay attention to the growing numbers of COVID-19 confirmed cases and deaths, let us question not just the stigmas and fears we hold about the virus, but whether or not they are accurate. COVID-19 deaths are rising however the spread of the virus alone doesn't account for that. There are multiple variables that do though; including our struggling hospital system, rampant health inequity, individual underlying conditions, and failure to self-quarantine. COVID-19 is not a death sentence. As we work to figure things out, including our own fears and behavior, let us use Bonita's experience and the experiences of others to help us navigate this crisis. We are better together. 
#destigmatizethevirus
Author's Notes:
Bonita's name has been changed to protect their privacy.

The author does not pretend to fully understand COVID-19 or how it will be resolved but she does want to understand it, have a hand in its resolution and she wants the same for you.