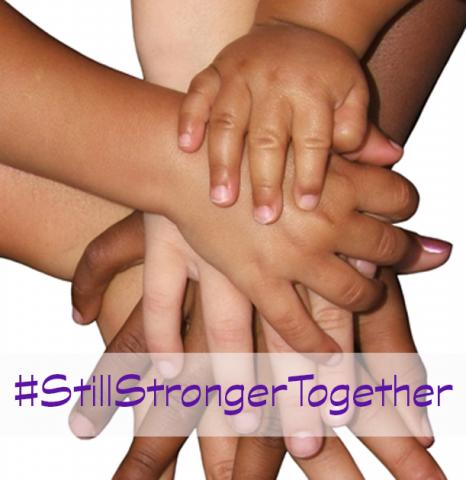 November 9th, 2016: Moving Forward Families to be Stronger Together
This morning we woke up to a very different world than the one we woke up to yesterday. So many questions linger in the air, and the uncertainty of what happens next is weighing on all of our minds. The biggest weight on my shoulders today is how do I explain this to my son? How can someone who reflects so many of the values we teach our children are wrong have just been elected president of the United States? What does this mean for our family, our friends, those who the President-elect has endlessly insulted, threatened, and put down, including women, mothers, Black people, Muslims, LGBTQi, the disabled-- and so many more.
We don't have the answers yet. But know that we are in this together. We are here for you. And we're not giving up.
Join us in telling our children, and all the children of America, to always "look for the helpers" — and that their parents and families are going to continue fighting for their rights and for the rights of every child in our nation.
We have started collecting helpful resources that can be used to help process our thoughts, and help navigate how to talk to our kids about these complex issues. How are you explaining this to your own family? We'd love to know.
I will continue to update this list as we learn of others, and for now, I urge all families to hug their kiddos tight, and show that eventually, love will always trump hate.