Celebrating Bilingual Awareness Month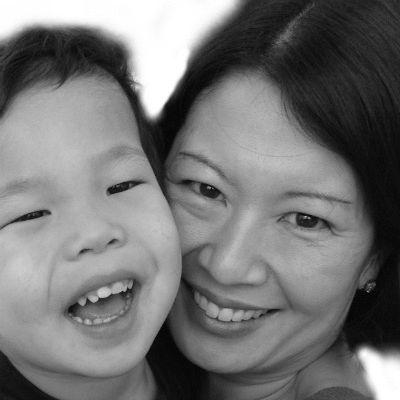 New research on dual language learners and how parents can stand up for diversity in the Trump era
*** Want more information on raising multilingual children? Visit MomsRising's bilingual parenting resource site: http://action.momsrising.org/survey/bilingual_baby/?source=blog
The child of immigrants, my father grew up in San Francisco Chinatown and attended schools that taught him in English only. He has no memory of his father speaking Cantonese at home, and his parents encouraged him to learn English, believing it would help him to assimilate, and that learning two languages would confuse him.
Over time, my father lost his ability to speak Chinese, and to teach it to me and my sisters. We were only able to communicate with our grandmother through rudimentary sign language.
Like all parents, mine wanted what they believed was best for their kids. Two generations later, new research shows what a big opportunity has passed us by. As my own son learns Spanish in his Oakland Unified kindergarten classroom, his learning experience is supported by scientific evidence clearly points to a universal, underlying human capacity to learn two languages as easily as one.
In fact, there is no evidence that using two languages in the home, or one at home and one in an early care and education setting, puts the development of either one at risk, according to "Promoting the Educational Success of Children and Youth Learning English," a comprehensive new report from the National Academies of Sciences, Engineering, and Medicine.
In fact, children who become proficient in two languages are likely to reap benefits in cognitive, social, and emotional development; show improved academic outcomes in school; and may be protected from brain decline at later ages, research shows.
The early years matter: for young children, they represent a chance to promote learning in both their home language and English. Research on brain development finds more neural plasticity exists in infancy and early childhood than later, and that early language experiences shape brain development in significant ways.
So what can we, as parents and advocates, do? First, we can spread the word that infants, toddlers, and preschoolers have an inherent capacity to learn more than one language from birth, and we should value multilingualism as a precious asset for them, and for our nation.
Second, the National Academies report includes recommendations related to policy and practice. Here in California, where a substantial margin of voters recently rejected outdated 1990s-era limitations on bilingual education in public schools, we can support investments and policies that prepare early childhood educators and provide ongoing professional development. We can advocate for increasing the pipeline of teachers who are well prepared to promote improved outcomes for dual language learners.
The term dual language learners (DLLs) refers to children who are learning more two or more language at the same time, and those  learning a second language while continuing to develop their home language. In California, where about 60% of our children birth to age 5 are DLLs, this is about the future of our state.
The new report also references a major U.S. Supreme Court decision, Lau v. Nichols, that named the very school district my parents attended, though it came more than a decade after they graduated. In 1974, the Court unanimously ruled that San Francisco Unified School District violated the Civil Rights Act of 1964 by failing to provide Chinese schoolchildren a "meaningful education."
The decision was driven by limited English proficient students who were "left to sink or swim, offered no help in understanding their lessons, and shunted onto dead-end tracks for slow learners," according to one analysis. Generations later, a wide achievement gap still exists between English learners and their monolingual English peers.
We can and must do better by dual language learners. Immigrants like my grandparents believed in education as a path to a better future.  And at a time when new federal policies are dividing our communities by spreading fear, discrimination, and suspicion, parents must show our children that this is not who we are as a society.
As diversity comes under attack, we must teach our children to celebrate it in all of its forms -- and that means standing up for those who are marginalized based on gender, sexual orientation, immigration status -- or the languages they speak.