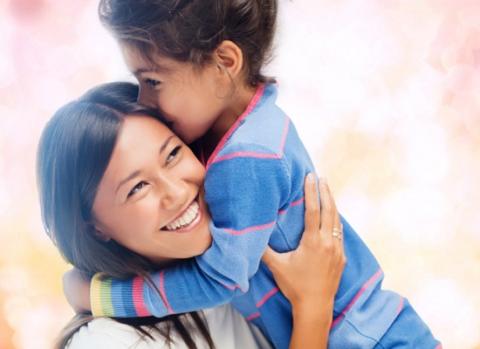 New Report: Parents' Attitudes about Food Marketing to Children #FoodFri
Parents play a big role in their children's food habits. This is a given. Yet, children also learn about what they like, and don't like, from television, the radio, new media, and advertisements.
Over the course of several years, the Rudd Center for Food Policy and Obesity at the University of Connecticut surveyed parents with children between the ages of two and seventeen to determine their views on food marketing to children. The results were compiled in a report on "Parents' Attitudes about Food Marketing to Children".
Join #FoodFri this week on May 5, 2017, between 1-2 p.m. EST, for a tweetchat with @MomsRising, @SaludToday, and @UConnRuddCenter. We'll discuss their report, "Parents' attitudes about food marketing to children: 2012 to 2015" and explore the opportunities and challenges parents face in reducing unhealthy food marketing to children.
We look forward to seeing you at the chat!
---
To join and follow the conversation on Twitter use the #FoodFri Hashtag in each tweet.
You can also follow the chat on Twubs.com/FoodFri. Twubs allows you to follow MomsRising's registered hashtags by creating an account. Below I have noted the steps.
Create an account using an email or your Twitter account.
Enter the desired hashtag, #FoodFri, #WellnessWed or #EcoTipTue, in
the search box found at the top of the page. Click Enter. A new page
will open with the desired chat.
Find the "Join This Twub" button found on the right-hand side bar and join the group.
Adjust the speed of the conversation to your liking. Options are: Fast, Medium, Slow, Slower, or Slowest.
Introduce yourself and join the conversation, by entering your
comment, tips, or questions in the "Tweet to #FoodFri as [YourName] box"
Or, respond to a specific tweet by hovering over the right-hand side of the individual's tweet and selecting one of the icons.
---
More about our #FoodFri Featured Co-Host(s):
The Rudd Center for Food Policy & Obesity at the University of Connecticut is a distinguished multi-disciplinary policy research center dedicated to promoting solutions to childhood obesity, poor diet, and weight bias through research and policy. The Rudd Center is a leader in building broad-based consensus to change diet and activity patterns by conducting research and educating policy makers and the public. For more information, visit uconnruddcenter.org or follow us on Twitter at twitter.com/uconnruddcenter or on Facebook at facebook.com/uconnruddcenter.
Salud America! is a Latino childhood obesity prevention campaign to drive people to start or support systems, environmental or policy changes in their schools and communities. Salud Today is a blog and social media campaign to improve Latino health. Both are based at the Institute for Health Promotion Research and UT Health in San Antonio. Follow them on Twitter at twitter.com/SaludToday