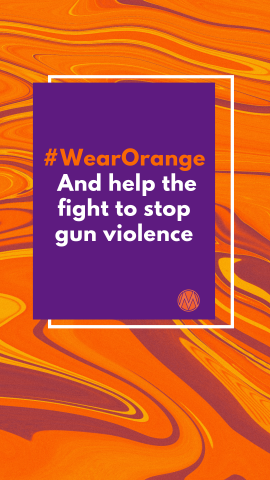 New On Risers Radio: #WearOrange - Stop Gun Violence
In recognition of #WearOrange National Gun Violence Awareness Day, we have an entire show dedicated to stopping gun violence.
We cover the impact of the Trump administration's proposal to transfer oversight of international arms sales to the Commerce Department and talk about the impact of gun violence on kids and how you can help keep your children safer in real time. We also cover why it's a horrible idea to arm teachers and how you can effectively speak out for safety; and reveal the ways in which the NRA has been attacking not just our nation's public health, but also our democracy.  Throughout the show we hear what YOU can do to make a difference and help stop gun violence in our communities.
*Special guests include:
John Lindsay Poland, stopusarmstomexico.org, @johnlp3

Dr. Sanjeev Sriram, Doctors For America, @DrSriram, @Drsforamerica

Beatriz Beckford, MomsRising, @MomsRising @BeatrizBeckford

Christian Heyne, Brady United Against Gun Violence @bradybuzz
Remember to join the conversation by using the hashtag, #RisersRadio, on Twitter!
Listen HERE via:
Tune In: http://tun.in/ti8Ffq
iTunes: https://podcasts.apple.com/us/podcast/wearorange-stop-gun-violence/id533519537?i=1000441105459