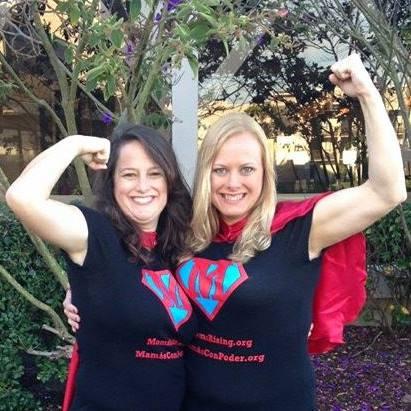 NEW! NC MomsRising Facebook Group!
"I love to connect with local moms!"  

~ Martha, Durham, NC
IT'S HERE!
You spoke, and we listened. Moms—and those who love them—here in North Carolina have been asking for a more personal way to connect with fellow MomsRising supporters online, so we've created a special Facebook group just for those of us in North Carolina!
Join the conversation! Simply go to our group page and click on "Join Group":
https://www.facebook.com/groups/NCMomsRising/
MomsRising's "State Mom Force" is more than 41,000 members strong in North Carolina, with members from all 100 counties. We are most powerful when we connect, discuss, and keep each other informed on policies that affect our families.
In this group, we are sharing information about NC events, articles about how state and local policies impact NC families, blogs from NC voices and more. Already, this has become a place where MomsRising supporters (that's you!) can learn and talk about the policy issues you care about most and connect with others who share your concerns in your local community.
We're excited to get to know you better through this group! Join us here: https://www.facebook.com/groups/NCMomsRising/
"It's a great place to connect with other moms and volunteers who share your values and interests. It's also a great resource for finding information on how the issues MomsRising advocates for are treated in our local community and statewide."  
~Sarah, Morrisville, NC
Join our Facebook group to help us increase our presence on the ground and become instrumental in spreading the word about policies that affect North Carolina families. Tell us what issues you are most passionate about and help shape our work in NC. Let's band together to help promote solutions and campaigns as we work toward family health and economic security for all.
Let's keep working for North Carolina's families, together! Join our NC MomsRising Facebook group now!