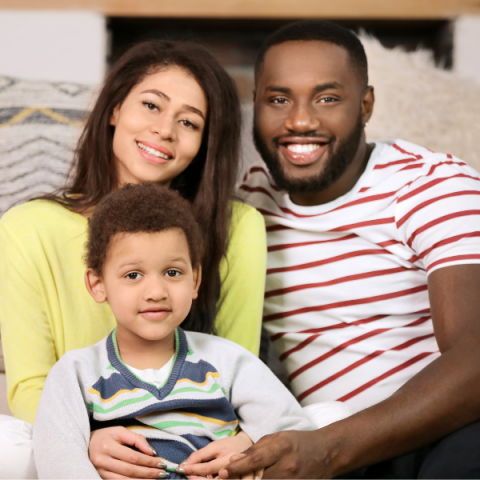 NC needs Medicaid expansion to improve health equity!
North Carolina is closer than ever to expanding Medicaid and making sure that over 500,000 North Carolinians can finally get the affordable health care they need!
NC lawmakers need to hear from you RIGHT NOW! Can you send a quick email to make sure your lawmakers know NC parents want them to expand Medicaid for low-income uninsured adults? Click here to send your note now.
What's happening? Everyone, regardless of race, class, or zip code, deserves to have health care coverage. Despite making historic gains in health care coverage since the passage of the Affordable Care Act, there are still some people and communities in our state who have been left behind. Black adults make up 32% of the uninsured in North Carolina, despite being only 22% of the population, and women make up 58% of uninsured adults, despite being only 51% of the population. North Carolina has the 12th highest infant mortality rate in the nation, and Black and Native American babies in our state are more than 2.5 times more likely to die before their first birthdays than white babies. In states that expanded Medicaid, they have seen a reduced rate of maternal and infant death, particularly for Black communities, so it is critical for North Carolina to do so, too!
The North Carolina General Assembly is in the FINAL phase of state budget negotiations and we need you to tell them to include Medicaid expansion. Half a million North Carolinians—many of whom are essential workers like childcare teachers, home health aides, and grocery workers—need to be able to afford their cancer screenings, prescription drugs, and mental health treatment. They cannot wait any longer for affordable health care. To improve the health and financial security of communities hit hardest by the pandemic, we must expand Medicaid.
Don't miss your chance to speak up for health care for uninsured North Carolinians!
We have to let lawmakers know that parents support a budget deal that includes Medicaid expansion. Research has shown that states that have expanded Medicaid have:
improved infant and maternal death rates;
more stability for their rural hospitals that are overburdened by uncompensated care;
fewer overdoses due to increased opportunity to get treatment for substance use disorder;
and better outcomes for cancer patients due to catching the disease earlier because of preventative screenings.
Plus, expanding Medicaid will bring in $1.7 billion in financial incentives to our state from the American Rescue Plan which will be a boost for our economy. It really is a no-brainer. If there is one thing the pandemic has taught us, it's that—for the sake of the health of our communities—everyone needs access to health care coverage.
Make your voice heard now! Send a letter to your NC Lawmakers to tell them to include Medicaid expansion in the state budget.