Radio!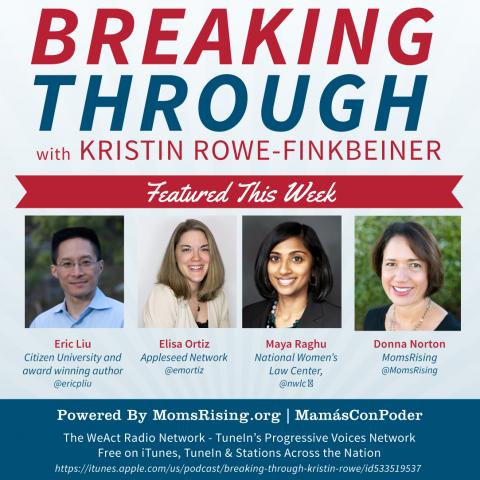 Name it. Change it! #PowerUp!
On the radio show this week we cover Eric Liu's new book, "You're More Powerful Than You Think;" we bust myths about immigration policy and cover the many contributions of immigrants to our economy; we talk about what you can do to get rid of the motherhood wage hit; and discuss how fighting for liberty, justice, equity and equality can be both fun and high impact.
 *SPECIAL GUESTS INCLUDE: 
Eric Liu, Citizen University and award winning author; 
Elisa Ortiz, Appleseed Network;
Maya Raghu, National Women's Law Center; 
Donna Norton, MomsRising
HOW TO LISTEN:
Tweet your thoughts with hashtag #risers!
We'd love to hear from you! Please send suggestions and feedback to SarahHoward@MomsRising.org