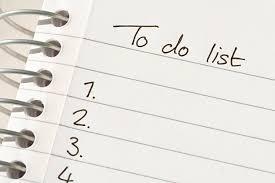 For me, 2017 was an overwhelming marathon of organizing, educating and activating, all in the service of trying to save access to health care for millions. Much has been said of the wins and of the losses. But today is for looking forward. What can we do -- and should we do -- in 2018? Where will we be needed and how can we each make a difference? For me, the list is long but clear. Here are some top priorities:
1.       Connecting People to Care: A shortened ACA enrollment, new waivers granted to states around their Medicaid programs, failures to fund community health programs and commit to a long-term solution for CHIP all mean that more members of our community will struggle to access coverage and care. The good news is that for many there will be solutions:
·         Health law partnerships are standing ready to navigate work requirements for Medicaid
·         Change of Status enrollment for ACA plans may be possible
·         Community and Rural Health Centers continue to offer care
You can help by sharing information and getting people connected to experts. Reach out and be on the lookout for people who will need extra support to navigate our changing health care system.
2.       Standing up for critical programs in the face of budget pressure created by tax cuts:
·         Educating and Advocating for CHIP and Medicaid: The year-end funding for CHIP until March, combined with the budget pressures from the tax bill on Medicaid, create a dangerous policy time where different access points to care will be fighting for funding and policy support. This fight presents a false narrative that some are more in need or more worthy of coverage. Another challenge is that our policy makers are not experts on program eligibility and access. We must share the details of these programs and how they together provide a system of care; we must fight to ensure that they are all winners in policy- and budget-making.
·         Supplemental Security Income (SSI):  a needs-based program for people with limited income different from Social Security benefits you are aware of, which are often connected to retirement. Instead this program is critical for individuals and families facing disability and serious chronic illness. We must speak up against the narrative that suggests that many beneficiaries are not actually disabled, and are therefore scamming the government out of money that could be spent elsewhere.
3.       Paying attention to Human and Civil Rights. Policy impacts human rights and we are the defenders of those rights in our democracy.
·         The Americans with Disabilities Act, the key civil rights protection for people with disability, is at risk under proposed legislation ( ADA Education and Reform Act) and by administrative removal of regulations.
·         Changes in priorities within government agencies reinforce the need for vigilance and advocacy as regulations are rolled back and aggressive new enforcement measures are implemented.
What is on your list?  How will we use our voices, and our lives, to make a difference this year? 
I am grateful for you.