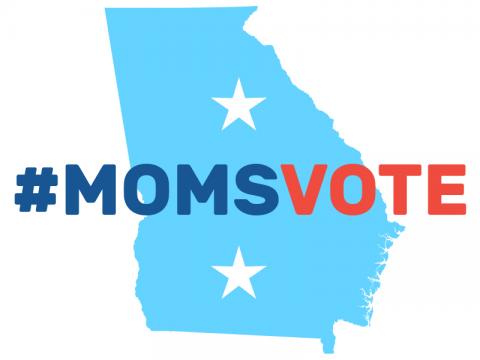 #MomsVote GOTV Power Surge for Georgia: Text to Get Out the Vote!
Our jobs as moms who care about voting and democracy is not over yet!!
The Georgia Special Election is on January 5, 2021, and is incredibly important.
We need your texting fingers, we really do! We'll provide everything you need to make a big impact: A list of people to text who don't regularly pay attention to voting, draft language to use, and an easy text platform to help you get it all done with speed. Plus, you can send your texts anytime that's convenient from the comfort of your home or from whatever location works for you.
We will be texting in the weeks before Special Election Voting Day in Georgia, which January 5, 2021, and it will be very important to text eligible mom voters in Georgia to make sure they have all the information they need to cast their ballots. Why? Because the Special Election isn't part of the typical election cycle -- it's special! -- so we have to work extra hard to make sure Georgia mom voters know about and are ready to vote is on (or before) January 5th. 
Sign up to text, and we'll let you know when it's time! (Space is limited in this high-impact program, so sign up now!)
Together we can make the future ours!