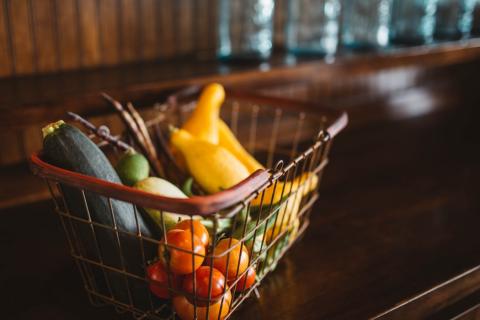 Moms Standing up for SNAP
There are few things more gut-wrenching for a mother, than having to put your child to bed hungry. This should not be happening in America, yet more than 1 in 6 children live in food insecure households in this country.
Anti-hunger programs like the Supplemental Nutrition Assistance Program (SNAP or food stamps) are critical for our nation's families and our economy. Seventy percent of SNAP participants are in families with children and over half of those families have at least one adult in the household working. SNAP helps parents work, promotes healthy eating, and responds quickly to disasters and crises like a hurricane or an economic downturn.
This critical program also lifts our economy. For instance, because SNAP benefits are so urgently needed by families, they are spent quickly– 97% of benefits are redeemed by the end of the month of issuance – thereby bolstering local economies. Children who receive SNAP do better educationally, have better health outcomes and grow up to be better workers and are better able to contribute to our economy. Further, forty-five million people – including one in four children in America – use SNAP to put food on the table and make ends meet.
Yet, programs like SNAP are at risk to make tax cuts for large corporations. Parents across the country aren't going to stand for this nonsense. We asked for your stories on how these programs help your family and thousands of you responded.  Here are some of the stories you have sent us! Want to share how SNAP, Medicaid, WIC, and/or Head Start has impacted your family? Share your story with us today!
Susan from Virginia,
"As a single mom, I struggled for more than a year to find a job so I could house and feed my son. We live in an area without food banks or homeless shelters. If I had not received SNAP benefits, I'm not sure what would have happened to us. I did find a job, and I eventually went back to school and got my master's degree. I am now a resident in counseling so I can give back to my community while I support myself and my child (who is a straight A student, and a spectacular human, BTW). We are the wealthiest nation on the planet. Helping feed our children should be a given, not be a "choice" for politics."
Renee from New Mexico,
"My family has relied on SNAP for many reasons. As a mother of a child with a mental health condition that has prevented her from being able to attend school for many years, we have been forced to survive on one income as she was not safe to be home alone or in other care that wasn't adequate to her specific needs. SNAP has met the difference between what our family made and what we needed to feed our three children. Raising a child with a mental health condition that prevents a typical life is difficult enough. You shouldn't have to also deal with not being able to feed your family while you are meeting this extreme medical need. SNAP was invaluable for this situation."
Lauren from Arizona
"My husband is a non-traditional full time college student, who also works full time to provide for our family of 6. I stay home with the kids. His work is contract type, and uncertain from month to month. Some months are great, others are not. We recently had a very tough few months, with very limited income and many other bizarre financial setbacks. We have used SNAP off and on since he went back to school almost 4 years ago. It has been of greatest use these past few months when we were uncertain we'd be able to pay our rent, let alone put food on the table. I am so grateful for the SNAP program and the help it has provided our family."
Lori from Illinois
"When our mom was battling stage 3 breast cancer she was unable to work. SNAP allowed her to not worry about affording nutritious food. My brother and I would not have been able to cover all of her living expenses and medical care without this help. SNAP benefits literally extended and increased her quality of life. We were and are appreciative. As a wealthy and overfed country, the basic human right to have nutritious food should never be a debate in the U.S."
Angelia from Kentucky
"The day that I only had 1 burrito to split between my 3 children and myself, that's the day that I decided we needed some help. We applied for and received SNAP and I watched my skinny kids fill out and grow healthier and more active. We also received Medicaid, and could go to the doctor, instead of the emergency room when they were sick, and they got treatments that helped with their allergies, and became robust guys instead of sickly kids."