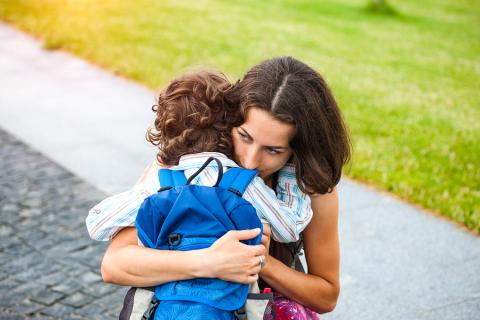 Moms Need Health Coverage for Their Kids -- Not More Paperwork
This year, we released our ninth annual report tracking children's health insurance coverage and the findings were alarming: Between 2016 and 2018, the number of uninsured children in the U.S. increased by more than 400,000, bringing the total number of uninsured children to over 4 million in the nation.
What's so alarming about this trend is that loss of coverage came during a time of strong economic growth and low unemployment – children should have been gaining coverage instead of losing it.
As we highlight in our report, this serious erosion of child health coverage is due in large part to the Trump Administration's actions (or inactions) that have made health coverage harder to access for children and their families. Red tape barriers — like increased paperwork that force parents to frequently verify their income or letters being sent to wrong addresses and children being cut off when the paperwork isn't filed — prevent kids and families from enrolling or renewing health coverage.
Parents have enough on their plate and shouldn't have to worry about missing letters or piles of paperwork. They need helping hands. But instead of support, the Administration has ripped the "welcome mat" right out from under them.
The importance of continuous coverage for children cannot be overstated and has long term consequences. Children who have Medicaid have better health outcomes even as adults, are more likely to graduate from high school and have higher earnings as adults – using fewer government benefits in the long term. Families, whose child is uninsured even for a few months, face medical debt and even bankruptcy if a child falls on the playground and breaks a wrist or has an asthma flare up and winds up in the ER. The red flags are waving in this data and it is up to our elected officials to reverse this troubling trend and help parents get the support they need.
See how your state is doing on children's health care at our interactive data hub.
[Editor's Note: Thank you to the American Academy of Pediatrics, Texans Care for Kids and community-based enrollment specialists in Florida for joining us in releasing this report.]