Moms Get Political: An Interview With Momsrising Co-founder Joan Blades
As with every Mother's Day, millions of moms will get flowers and candy this Sunday, along with sticky pancakes or burnt toast lovingly prepared by husbands and kids turned cooks-for-a-day.
As individuals, we're pretty fond of our mothers. But as a nation we don't value motherhood all that much. We lag far behind Europe in granting leave for the birth or adoption of a child, for example. Our system of unpaid leave applies only to those who work for the largest corporations, and most new mothers (or fathers) can't afford to take it anyway.
Child care is another area where we're neanderthal when it comes to social policy. Most families can't afford organized child care (as high as $10 thousand per year). Instead they patch together make-do arrangements or trust kids to take care of themselves after school.
But unlike their mothers and grandmothers who didn't see politics as the answer to these problems, the new generation of moms has political change in their sights. And they're making their voices heard. Co-founded by Joan Blades and Kristin Rowe-Finkbeiner just six years ago, Momrising.org has more than a million members and it's getting bigger every day. I recently interviewed Joan Blades for my radio show Equal Time With Martha Burk. Here's a sample.
MB: Before Momsrising.org you co-founded Moveon.org with your husband Wes Boyd. It's obviously a formidable political force. Was that a model for Momsrising?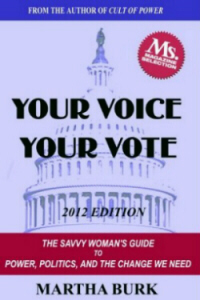 JB: Well, Moveon taught us when your representatives don't reflect your values your next job is to work on electing representatives that do. But actually the book that Kristin and I wrote, The Motherhood Manifesto: What American Moms Want and What to Do About It, came before the launching of Momsrising. I was reading a manuscript from Kristin and got to the data point that if you're a woman without children you'll make about 90 cents to a man's dollar, but if you're a mother about 73 cents, and only 60 cents if you're a single mother.
MB: The women's movement changed the laws, but we have yet to change the culture. Is Momsrising trying to address that cultural gap?
JB: Absolutely. If you think about it, it's a systems approach -- all the systems that don't work and cause this bias against mothers in the workplace. It turns out that if we had systems like some other countries, and a work culture that was more compatible with the reality of the modern workforce, there wouldn't be this kind of gap.
MB: What are some of the changes you would advocate?
JB:All the changes in the workplace that are good for mothers are good for everyone. Flexibility, the ability to work remotely, non-linear career path, high commitment workplaces. When it stops being a women's thing and starts being an everybody thing we'll be successful and have new norms.
MB: What about family leave? Should it depend on the state where you live?
JB: We're definitely working on a federal family leave. But it's not on people's radar yet. That's why we have Momsrising. When you bring lots of people and their stories to elected representatives, it gives them the ability to start speaking in a much more effective way.
MB: Let's talk about Momsrising and the organizing.
JB: We have over a million members, and we do reach out to them regularly with opportunities to make their voices heard. We encourage people to deliver member messages to elected leaders in person also -- it can be very powerful. We're also encouraging local gatherings.
MB : What are some of the things you've learned?
JB: The one marvelous thing we've found at Momsrising is that while there is a bias against moms in the workplace, there's actually a bias for us with the media and elected officials. People like mothers, so when we show up and tell them how important paid sick days are, childcare is, birth control is, they listen.
MB: Mothers are a huge part of the electorate. If you could give moms one piece of advice going into this election year, what would it be?
JB: Make sure the people you're voting into office have the same values you do. Give them the stories and the understanding of why these issues are so crucial.
Click on the player below to hear Joan Blades' full interview.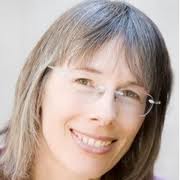 This column was originally published at The Huffington Post.