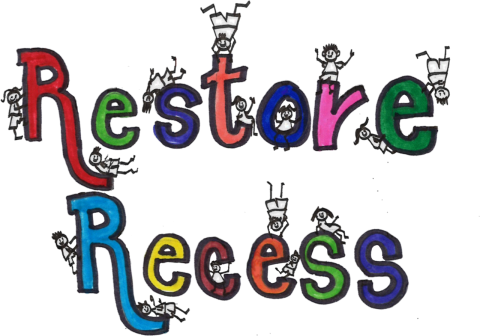 Moms Aren't Taking a Recess from Advocating for Recess
With a new school year upon us, it seems a good time to give you an update on our effort to ensure Florida's public elementary school students receive the 20 minutes of daily recess they so desperately need and deserve.
While our recess bill made it through the House last session, Sen. John Legg, Chair of the Senate's Pre-K – 12 Education Committee, refused to place the bill on the agenda in that chamber. Needless to say, we were devastated. Our children were the losers – again.
Determined to make progress between legislative sessions, we encouraged our district recess leaders and our group members to go back to their school boards and try once more, in good faith, to secure a 20-minute daily recess policy for elementary school students. Since then, only one district has enacted such a model policy (Seminole) and it was not in response to a recess effort, but rather, because the district wanted to do what was right without being forced to. We weren't surprised, because Seminole leaders supported our bill last session behind the scenes, but we were nonetheless thrilled for the kids. All other districts have either said "no" or just haven't done anything. None have indicated a willingness to enact a daily 20-minute recess policy. None.
We continue to work hard in the "off season" to secure/re-secure support. Florida PTA has been instrumental in our progress and has worked tirelessly to help us advance the bill, connecting us with legislators and organizations and giving us a platform to reach its more than 300,000 members statewide. We are proud to share that we have firm and public commitments to support the bill from future Speaker of the House Richard Corcoran and Future Senate President Joe Negron. Note that last session, Rep. Corcoran was one of only a few in the House who voted "no" on our bill - after hearing from constituents and meeting with us to discuss the bill, he changed his mind. Rep. Rene Plasencia has committed to filing the bill again in the House next session after he is re-elected. We have several senators who have committed to sponsoring a companion bill for us, as our Senate sponsor is running for local office instead.
We are also inquiring of our supporting organizations as to whether they are willing to place us on their legislative agendas for the coming legislative session. We were too late on this request last year, but hope to secure more active commitments to help this time around. Our effort is based upon the research of those supporting organizations as well as on their position statements and so we feel it appropriate to ask for their support in Tallahassee. We are "just moms" - but with that said, we're willing to bet no one thought we'd get as far as we did last session. This time, we are confident that we will succeed, but we need more "boots on the ground" in Tallahassee next year.
We're encouraged by the success of other recess efforts in the last year – Seattle (where the teachers union supported parent advocates by negotiating for daily recess during contract negotiations) and Rhode Island (where 20 minutes of daily recess for elementary students was just made mandatory by statute). And, we've connected with other parents advocating for recess in Virginia, New Jersey, and others.
We are so thankful to Moms Rising for its continued support on the recess issue and for giving us a platform to reach out to people like you! So how can you help?
Spread the word about our effort in your circles and direct like-minded supporters to our Facebook page (www.facebook.com/groups/ocpsrecess). The greater we are in number, the stronger we are in Tallahassee.
Contact your State Senator and State Representative to introduce yourself and to relay your expectation that he or she support our bill in the coming legislative session. We want our legislators to know that we aren't giving up on our kids' right to a short break each and every school day.
As you attend Meet Your Teacher events and prepare for the start of the new school year, ask your child's teacher what recess will look like in their classroom this year. Will it be daily, 20 minutes minimum? Unstructured? Outdoors? Can recess be withheld for academic or punitive reasons? You'll want to have this information on hand as you reach out to legislators.
Continue to advocate for recess improvement at the school and district level. It's frustrating - we get it! But we have heard some success stories along the way, and who knows – you might be the next to share yours with us! Talk with your child's teacher and/or with your school's principal about how important daily recess is, share the research with them, and ask if there is anything you can do to help make it happen. Any progress at all that improves the lives of our children while we fight in Tallahassee for the gold standard should be celebrated.
You'll hear more about our effort, including calls to action, as we move toward the 2017 legislative session. Our bill can actually be filed immediately after the election in November. We can't wait to cross the finish line next year! Thanks for advocating alongside us!