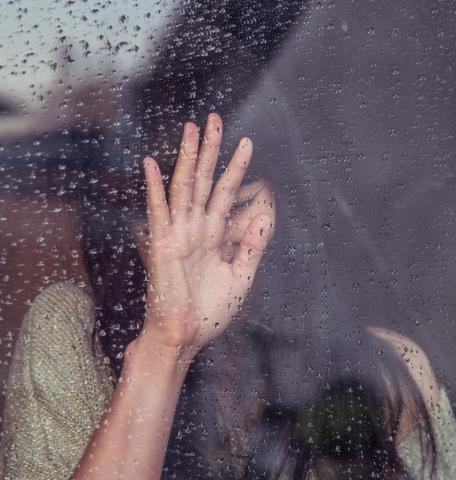 Moms are exhausted. Burnout is real. It is time to Build Back Better!
Moms are exhausted. Burnout is real. The pandemic's effect on maternal mental health is staggering. We must – and we can – put into place public policies to support families and ease the stress and anxieties mothers are facing.
It is time to Build Back Better and the US Senate must take action to get it done.
Click here and add your name to our letter calling on the Senate to help ease the burden on mothers and to address maternal mental health, by expanding access to child care, ensuring paid/family and medical leave, and investing in maternal health - key provisions in the Build Back Better Act.
Right now up to 1 in 5 women suffer from maternal mental health disorders like depression or anxiety in the U.S. and research shows that this number has more than doubled during the pandemic. [1]
This is particularly concerning for moms of color who have faced a disproportionate impact of COVID-19 and are experiencing maternal mental health disorders at rates 2-3 times higher than white women. [2][3]
It doesn't have to be this way! As we continue to navigate our way out of the pandemic, we can enact public policy solutions to help support families and ease the stresses that further exacerbate maternal mental health disorders.
Public policy solutions like investments in maternal health, ensuring access to paid family and medical leave, and expanding access to early childhood programs (including FREE pre-k for 3 and 4 year olds) are key provisions in the Build Back Better Act that will do just that.
ACT NOW! Urge your Senator to vote YES on the Build Back Better Act.
Let's dig a bit deeper! The Build Back Better Act consists of critical investments to end our nation's maternal health crisis including key elements of the Black Maternal Health Momnibus to address health disparities - investments in maternal mental health care, growing and diversifying the perinatal workforce and addressing social determinants of health that influence maternal health outcomes. Additionally, when 1 in 4 mothers return to work within two weeks of giving birth, ensuring access to paid family and medical leave has been shown to be associated with improved maternal health outcomes. [4][5] And when child care costs twice as much as a mortgage, making sure that when mothers return to work, that they have access to high-quality, affordable child care where children can grow and thrive is essential.[6]
Build Back Better also lowers costs for families, which helps stop inflation. It also creates jobs, and makes good jobs better jobs. And by lowering family costs, and ensuring parents and immigrants can work, we can fix labor shortages and stop inflation.
We can and we must do better for mothers, babies, and families. Congress is poised to pass the most comprehensive piece of legislation to support maternal mental health in generations.  
Add your name in support of Build Back Better so I can make sure your voice is heard too, and be sure to share the link below with your friends and family so they can also take action.
Together we can help improve maternal mental health and ensure healthy outcomes for moms, babies, families and our communities.
P.S. Share how your maternal health care coverage (particularly mental health coverage), lack of access to paid leave, and challenges in finding quality affordable childcare has impacted your mental health.