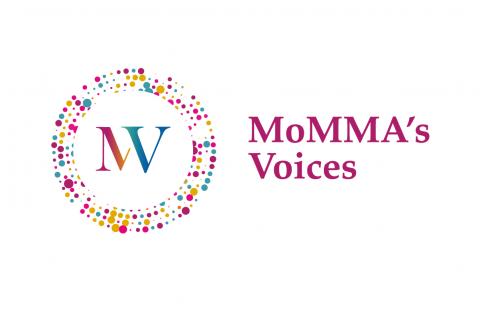 MoMMA's Voices offers opportunities to drive real change in maternal health
MomsRising is pleased to announce our support for MoMMA's Voices (Maternal Mortality and Morbidity Advocates), a national coalition of patient organizations and individuals with firsthand experience of maternal complications in pregnancy and the postpartum period, and their supporters.
With the wave of media and public attention on the growing and unacceptable rates of maternal mortality and severe morbidity in the United States, this coalition answers the need for a strong consumer voice to advocate, amplify, and illustrate these issues. 
MomsRising encourages our members to visit www.mommasvoices.org/individual to share your stories, join the training, and use your voices to be champions for changes. If you have already shared your story with MomsRising or with another source, you can simply copy the link to your story into the story section after completing the demographic section of your submission.
Additionally, MoMMA's Voices will be attending Mom Congress from May 5 - 7 in Washington DC. Those who are interested in learning more specifically about legislation advocacy can join this event with a special discount by using MOMMASVOICES while registering at www.Mom-Congress.com.
Mom Congress is a three-day event and includes: 
 an opening night with the DC Office of Women's Health, state meet-and-greets, and live entertainment;
a day of training, including a Congressional mothers' panel, the New Jersey First Lady, legislative visit prep, and training on how to advocate when you return home; and
the final day on Capitol Hill, with legislative visits including a maternity care briefing and a closing cocktail awards reception honoring several members of Congress and an advocate of the year.
The event also includes several "MOMents" including a mindfulness meditation, an optional self-care workshop, and optional morning wellness session.
The coalition is led by an executive steering committee that includes inaugural members Amniotic Fluid Embolism (AFE) Foundation, Black Women's Health Imperative, Every Mother Counts, National Accreta Foundation, Preeclampsia Foundation, 2020Mom, The Shades of Blue Project, and others still to be confirmed.
The coalition's overarching goal is to provide a home and platform for the patient voice to actively engage in efforts to make childbirth safer in our nation. Issues like patient-provider communications, racial disparities, quality of health care delivery, and patient information cut across all medical conditions and heavily contribute to preventable maternal deaths and illness. Most importantly, the coalition will provide training and tools to equip advocates to become effective champions for change.
For more information about MoMMA's Voices, please contact Coalition Program Manager Nicole Purnell at Nicole.Purnell@preeclampsia.org.