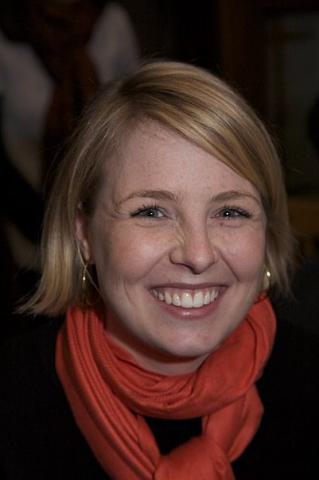 #MilitaryMonday: Embracing and Empowering Spouses of Our Fallen Heroes
I once heard MAJ. Matthew "Bubba" Worrell's spirited and brave surviving spouse say, about the loss of her husband, that, "There are two things that saved me…my kids and Special Ops Survivors." And, at that moment, I was again reminded how vital community is, especially after a loss. 
Special Ops Survivors was established to embrace and empower the surviving spouses of our military's fallen Special Operations personnel. We serve hundreds of surviving spouses across 37 states by offering resources and programming that helps to build their resiliency. The strength of these Gold Star spouses – widows and widowers of those killed in action - often comes from knowing that they are a part of a community that envelops them.
What follows that dreaded knock on the door with the news that a spouse was killed in action or training?  Where do the survivors go from there?  After the funeral is over, and the military liaisons return to their posts, and the tide of mourners recedes, our community's impact can be felt. Special Ops Survivors has programs year around, and each year Special Ops Survivors hosts an annual conference meant to offer tools and techniques on healing, as well as bringing together our community members no matter where they are in the world or on their personal grief journey. During the conference, you see the tear streaked faces of some of the newest members buried in the shoulders of some of our most seasoned members; celebrations and new milestones are applauded; and stories are shared of how their lost loved one are never forgotten.
Special Operations' men and women are the most elite, highly trained and specialized military leaders in the world. They take on the most treacherous and dangerous missions that often keep them away from home, and their loved ones, 300 days of the year, and which missions regularly require them to keep their whereabouts concealed from their families.  Being a part of the Special Operations' culture is not something many of us can comprehend, let alone bear, but that shared experience connects them, while their heroes' loss is what joins them. 
Dorothy Day once said, "We have all known the long loneliness and we have learned that the only solution is love and that love comes with community." I can see the love that bonds these surviving spouses during our annual conference and even after they return to their new realities. Special Ops Survivor is the worst type of exclusive club filled with the most loving and resilient people I have had the honor to meet.  Their commitment to each other is unquestionable.  And when another surviving spouse is burdened with admission to their ranks, they will be welcomed with warmth, and the type of understanding only experience can bestow.