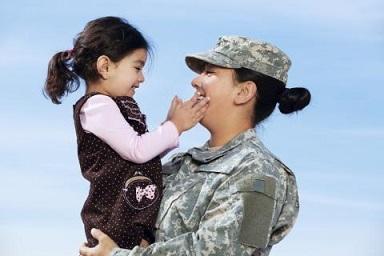 #MilitaryMonday: A New Series By and For #MilFams!
Welcome to #MilitaryMonday!  As a veteran, military spouse, and mother of two school-aged children, I am excited to be a part of this new MomsRising blog series.
The military community regularly faces unique challenges. Our mission is to create a space where we can lift up military voices in honor of the courageous sacrifices that you and your family make each day in service to our nation.
Every time you put on your uniform, you are representing a proud profession. Through a legacy of leadership offering a future of hope, to you and your family the military is more than just a job. And, regardless of how long you serve on active duty, joining the military is a life-long journey.
We invite you to actively share this space, learn from one another, and offer tips and updates. We'll discuss the issues affecting the military; we'll look at education programs, childcare, housing, food and nutrition, deployments and homecomings, exercise, PTSD, spousal caregiving, healthcare and much, much more.
Share your story and speak up for military families. Together we can make a difference!