Take Action!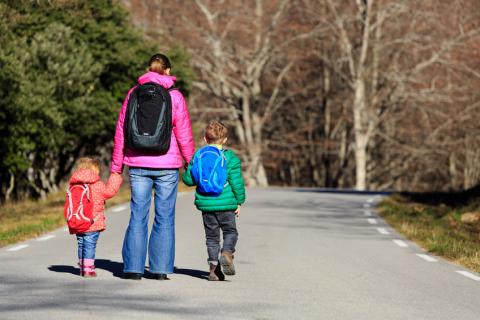 MI: Speak out for Medicaid!
Our family's health is important! 
Medicaid is health insurance that makes it possible for 2.4 million low-income children and adults in Michigan to get and stay healthy—making sure they can work and take care of their families. It allows them to see a doctor when they are sick, get check-ups, buy medications, and go to the hospital without fear of choosing between their health and groceries or paying their rent or mortgage.
But the health care of many families is now at risk, especially for low-income people on the Healthy Michigan Plan. In June, Governor Snyder signed a rushed bill that requests the federal government allow Michigan to cut coverage through Medicaid by imposing additional red tape and reporting in the form of onerous work requirements for otherwise qualified Medicaid recipients. 
Good news though: we still have a chance to speak out on this bureaucratic nightmare for families and our state alike!
***Join us in submitting comments to the Michigan Department of Health and Human Services (MDHHS) about how Medicaid boosts Michigan families and find out where to attend a hearing in-person next week so you can speak out for our health care! 
Here's what's going on: In 2013, the Legislature passed an expansion of Medicaid to low-income people called the Healthy Michigan Plan—a positive move that decreased the number of uninsured people in our state. This is the exact population, including parents, caretakers, and low-income people, that is now most at risk of losing their health care under this new request for an added layer of red tape and government bureaucracy. In late June, Governor Snyder signed a bill into law that would require many Medicaid recipients to work at least 80 hours a month or risk losing their health care. Particularly at risk are the 675,000 low-income people who obtained health insurance through the Healthy Michigan Plan.
Even though the law was signed by the Governor, it still needs to be approved by the federal government and go through a comment period both at the state and federal level. Public hearings are being held so the government can learn of the impact of the new work requirement on the general public—this is where you come in! In the past, we have successfully fought back against harmful, strict, and unnecessary work requirements during the comment period. In fact, the comments submitted in Kentucky during a similar fight helped build the court case that led to a judge striking down Kentucky's proposed changes to their life-saving Medicaid program. Amazing, right!?
We want to help protect the health care of hundreds of thousands of Michigan families and follow Kentucky's lead by stopping this terrible plan in its tracks..
***Take action now and submit your comment to MDHHS standing up for the health care of Michigan families and the protection of Medicaid! 
If this plan is allowed to move forward it would result in lost health care coverage and burdensome red tape for recipients as well as added bureaucracy for Michigan's Department of Health and Human Services. It would also impact Michigan's already struggling economy. Even though exemptions exist protecting some families (pregnant women, caretakers of young children, and people with disabilities), they will be hard to get and will be on the recipient to prove in order to qualify. Taking away health care from someone will not help them find a job or keep a job, it will only serve to make it harder for them to take care of their medical needs and more at risk of serious health issues.
We are up against a deadline—all comments must be submitted by August 12th and the two public hearings are taking place early next week. So after you take action please forward this email to your friends and family and encourage them to take action as well! You can also post our action link on Facebook.
Together we are a powerful voice for healthy families in Michigan!