Meet us at the corner of Beacon and Park Streets!
Can you meet us at the State House on Beacon and Park Streets on Wednesday at 11AM?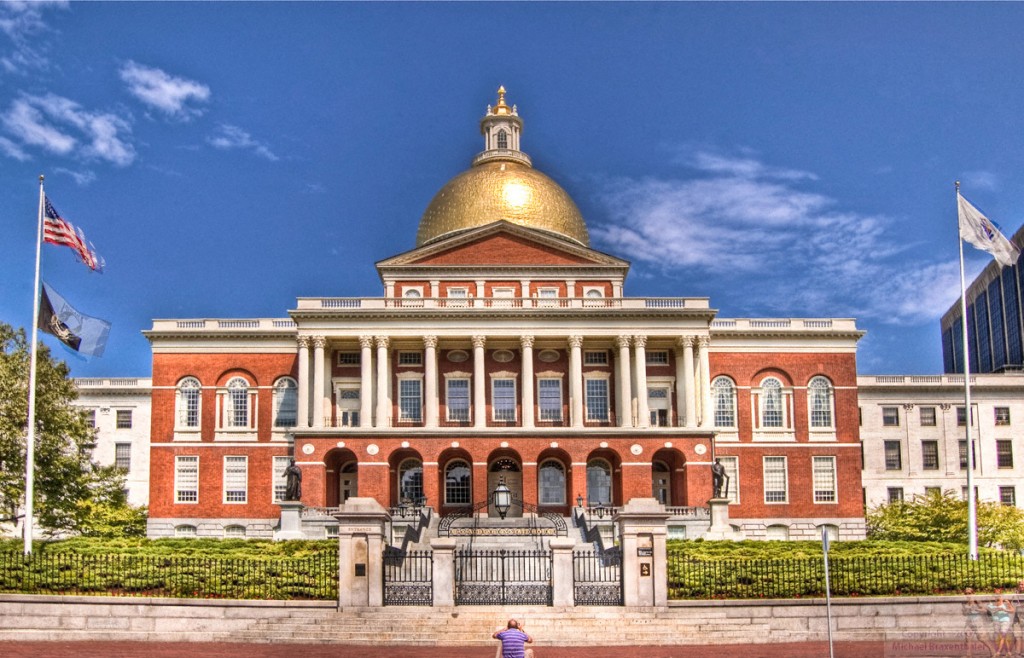 Your voice is needed!  This Wednesday, we'll be coming together in-person to let the state legislature know that Massachusetts should join Connecticut, Seattle, and Philadelphia in making sure more families have access to paid sick days.
*We need as many of us as possible to be there in order to show that parents care about this issue--and to represent those who can't leave work to visit the capital.
Now is the time.  Thanksgiving is two weeks away and that means it's flu session. While momentum is building around the country to make workplaces and schools safer and healthier by providing working families with paid sick days, nearly one million people in Massachusetts still can't earn a single day of sick leave. [1]
That's scary!
Let's face it. Children share everything. Unfortunately, that includes colds and the flu. Moms and dads want to protect the health of all children by staying home, which helps speed the recovery of their child and prevents the spread of illness to classmates. But when working parents are unable to earn paid sick days, they're faced with an impossible choice: Send their child to school sick or stay home with their child and risk losing a day's pay or possibly even their jobs.
That's why MomsRising supports the efforts of The Massachusetts Paid Leave Coalition. On Wednesday, the coalition will coming together to let the Joint Committee on Labor & Workforce Development know that they need to pass the paid sick days bill favorably out of committee, so that Massachusetts will be on the path to join Connecticut, Seattle and Philadelphia in making sure more families have access to paid sick days.
Join the MASS Paid Leave Coalition Legislative Briefing and Lobby Day
Date: Wednesday, November 16, 2011
Time: 11AM – 1PM
Location: Massachusetts State House
24 Beacon Street, Room 222
Boston, MA
Please feel free to bring your kids and stay as long or as short as you like! Let us know you are coming. RSVP to Monifa@momsrising.org!
Your state representative needs to hear from people like you. Nothing is more powerful than the voices of moms and dads who want to make sure our schools and workplaces are safe and healthy for families.
We know that paid sick days are good for kids, working families, public health, and for businesses. Paid sick days would help contain health care costs through prevention, early detection, and treatment of illness. [2] With paid sick days, families will not be forced to send sick children to school where they will likely infect classmates and teachers. Workers with paid sick days would not spread illness to their coworkers and customers. It's a win win for businesses and families.
If you have time to join us let us know. RSVP to Monifa@momsrising.org!
- Monifa and the whole Momsrising team
[1] National Partnership for Women and Families - http://www.nationalpartnership.org/site/PageServer?ak_proof=1&pagename=psd_campaigns_map
[2] National Partnership for Women and Families - http://www.nationalpartnership.org/site/PageServer?ak_proof=1&pagename=psd_toolkit_quickfacts