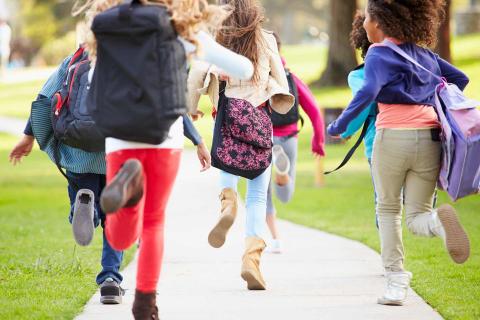 Medicaid's Role in Schools Keeps Kids Healthy, Sets Them Up for Success
Medicaid provides affordable and comprehensive health coverage to over 30 million children, improving their health and their families' financial well-being. Not only do children covered by Medicaid do better in school, but they are more likely to be healthier over the long term and earn more as adults. Many children receive Medicaid-covered health care not only at the doctor's office, but also at school. 
Capping and cutting federal Medicaid funding, as the House Republican American Health Care Act would do, would put critical health-related services for low-income students at serious risk and threaten an important source of funds for schools and states.
Here are some important ways that that Medicaid serves schools and children: 
The House Republican plan to radically restructure Medicaid would cut federal Medicaid spending by $839 billion over ten years, shifting significant costs and risks to states. To compensate, states would have to increasingly cut Medicaid eligibility, benefits, and provider payments. Given the magnitude of the federal cuts, states would likely have to cut funding for Medicaid services provided in schools, which means it would be hard for schools to maintain their current level of special education and health care spending.
Lawmakers should keep in mind the important role Medicaid plays in schools before crafting policy that puts students at risk.  
Jessica Schubel is a senior policy analyst at the Center on Budget and Policy Priorities.