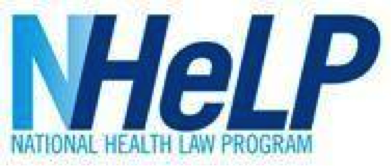 Medicaid Means Healthy Kids and Bright Futures
When it comes to children's health, every parent knows that the early years are crucial. President Lyndon B. Johnson echoed that sentiment when he pushed to expand the Medicaid program to focus on children's health more than 40 years ago.
Despite getting more children health insurance coverage, not every child in America has the same chance at a healthy future. Low-income children are more likely to have problems affecting their behavioral development, vision, hearing, and oral health—all situations that can affect how children learn, play and grow. Low-income children of color are disproportionately affected, as they are more likely than other children to suffer from a range of health problems, including developmental delay, lead poisoning, dental caries, and asthma.  
Clearly, low-income children need access to routine preventive services and treatment of detected problems. This is where Medicaid comes in.  
Medicaid includes broad, targeted services for children and youth:  EPSDT—Early and Periodic Screening Diagnostic and Treatment. Children enrolled in Medicaid are entitled to receive EPSDT services until they turn 21. The principle behind EPSDT is simple: children need to get the right services at the right time and in the right settings; otherwise, small problems can become large ones. In addition, services need to be tailored to the population because young children are not little adults, and teenagers are not old toddlers.
Starting at birth, children are entitled to four different types of EPSDT screening services at regular, periodic intervals:  dental, vision, hearing and medical.  The medical screen has five components: an unclothed physical exam, behavioral and physical development assessments, immunizations, age-appropriate lab tests (including blood lead tests), and health education and anticipatory guidance.   
With EPSDT, the goal is to make sure children are seen by trusted medical professionals early and often. If these health care professionals find a problem, Medicaid EPSDT covers the diagnosis and treatment services that are needed to correct or ameliorate the problem.  In other words, treatment is tailored to the needs of the individual child, regardless of whether the diagnosis is asthma. arthritis, or autism.
EPSDT requires state Medicaid agencies and their managed care contractors to inform families and children of EPSDT, using a variety or oral and written methods that can be understood by everyone – including those who cannot read or understand English.  Finally, EPSDT requires states and their contractors to provide appointment scheduling and transportation assistance prior to the due date of each regular check-up and transportation assistance, in needed, to obtain treatment.
With these services, Medicaid puts kids first. Thanks to the Affordable Care Act, more children than ever qualify. The good news is that enrollment in Medicaid and CHIP is open year-round for children and adults.
So why wait? A healthier and brighter future starts with getting covered today!
To learn more about Medicaid and CHIP and how to enroll, visit your state's Medicaid agency or HealthCare.gov. Or call 1-877-KIDS-NOW (1-877-543-7669).