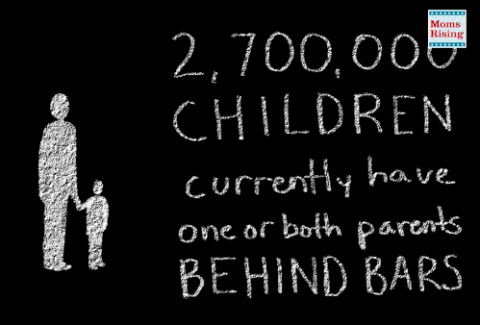 Maternal Justice Includes Justice for Incarcerated People
This video is animated by Cecilia Sweet-Coll under the guidance and direction of Patrisse Cullors and Dream Hampton. 
The United States has the largest imprisoned population in the world. This equates to the U.S. having a whopping 5% of the world's population incarcerated in 20% of the world's prisons.
Currently, 2,200,000 people are incarcerated while 4,700,000 people are on probation or parole. The majority of prisoners are parents of children under 18, with 2,700,000 children currently having one or both parents behind bars.
What is even more alarming are the stark racial disparities, with 1 out of 9 black children having a parent in prison compared to 1 out of 57 white children. Having a parent that is incarcerated puts a child at a higher risk of depression, anxiety, ADD/ADHD, foster care, and homelessness. In the past 33 years, spending on schools has increased 107% while spending on prisons has increased 324%.
We must divest from this system and invest in our families, our communities and our future. Please watch the video and find out more: