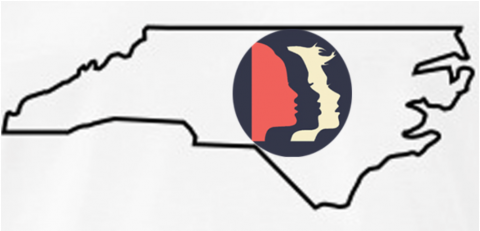 March with MomsRising in Raleigh, NC!
Want to participate in the Women's March but can't make it to DC? Come march with MomsRising at the Women's March on Raleigh!
We are a proud cosponsor of the Raleigh march and would love to have you march with us.
***MomsRising members will begin gathering at 9:45 am on the sidewalk in front of Jimmy John's at 437 Fayetteville St so we will be able to march together. We will then head over to City Plaza, the main gathering location. Look for people holding a MomsRising banner. We'll have signs and stickers to share! Kids are welcome and encouraged.
Here are some useful details about the Raleigh march itself:
The March will step off at 

10:30 am

 and the rally begins at 

11:30 am

 at Moore Square Park in Raleigh. There will be organizational tables at the rally, including one from MomsRising-so please stop by!
Organizers are encouraging participants to start gathering at 

10 am

 at City Plaza on Fayetteville St. in front of the Marriott located at 500 Fayetteville, St., Raleigh.
Incredible speakers are scheduled including Reverend Michelle Laws of the NAACP, MaryBe McMillan of the NC AFL-CIO, and Sarah Preston of Lillian's List.
The event is child-friendly and there will be a sidewalk chalk art activity at the rally geared toward youth.
The event is for women and our allies. All are welcome to come, get involved, use their voices, and their vote to promote women's rights, civil rights, and a true democracy.
Organizers are working to have vendors selling hot chocolate and coffee, as well as doughnuts.
You can find additional information at https://action.momsrising.org/go/29073?t=2&akid=8654.2082089.XrZozg.
Wondering about parking? Parking in downtown Raleigh is plentiful. Parking on the street is free on the weekends! Here are a few parking decks that are free ‪before 5pm, Sat/Sun; $5 after that:
Looking for signs to carry? Download one from MomsRising here on lots of different issues.  
Want to show some MomsRising/MamásConPoder pride the day of the march? We have printable "Super M" buttons for you to wear while marching! INSTRUCTIONS: Just print the pdf in the following link, color the buttons, cut them out, and use a safety pin to put the button on your coat for the #WomensMarch!  --> Here's the link to get your FREE buttons for the #WomensMarch
Wherever you are marching, we urge you to connect with MomsRising on Facebook and via  #MomsMarching and #WomensMarch on Twitter on January 21st to raise your voice and help amplify the mission of the Women's March!
Speaking of social media, use #NoisyMajority and #WomenMobilizeNC to connect with others posting about the Women's March on Raleigh.
Finally, we want to make sure North Carolina is strongly represented in MomsRising's online "Wall of Marchers"! Whether you are marching in Raleigh, DC, or marching in spirit, text "March" to 747464 to add your selfie to our collage (don't send your image until step 2).
Let's help make sure North Carolina is well-represented on what is sure to be an historic day for our nation.
We hope to see you there!