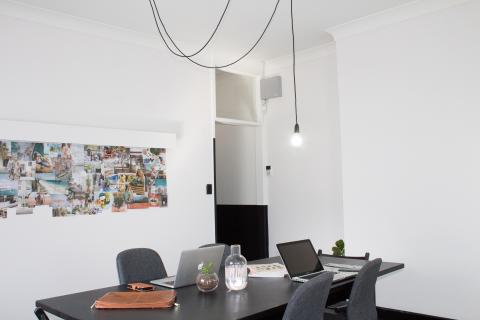 Managing Remotely: Top Tips From Around the Web
Working from home is one thing. Working from home with kids and others to care for is another thing. And managing workers remotely is yet another skillset altogether.
Fortunately, there are plenty of resources on this specific aspect of working from home. We've gathered here what we've found to be especially useful. Have another resource you've turned to? Please share in the comments below!
***
- MomsRising Vice President Ruth Martin shared a tipsheet from The Management Center as part of this post on working from home with kids. 
Key Takeaways: Stay nimble with communication; be clear about expectations; focus on output rather than activities. And don't expect business as usual in these turbulent times. Give yourself and each other grace. 
- Cali Williams Yost, expert on the future of work (and MomsRising blog contributor) shares key tips here. 
Key Takeaways: Keep it simple.  Start with where you are.  Be patient with yourself and others.  Reflect and learn from the experience while you are in it, because it will inform future change that will be inevitable after the crisis has passed.
- See this straightforward post from Harvard Business Review, How To Manage Direct Reports.
Key Takeaways: Clarity is everything! Clear expectations, a clear schedule of check ins that you stick to, clear feedback, and impromptu chats to clarify all contribute to a positive, productive remote workplace.
- And this quick list, 7 Things You Must Do To Effectively Manage Remote Workers, from CNBC.
Key Takeaway: Company culture matters, whether you're working in the same office or from home. There's a lot you can do to establish and maintain a healthy, supportive, and productive work culture.
- One more: Top 15 Tips To Effectively Manage Remote Employees from Forbes.
Key Takeaway: Treat remote as local! Remote workers sometimes lose out on opportunities that in-person workers have by virtue of being there in the office. Try to minimize the discrepancies by providing as much access to you, as the manager, as possible. (With everyone working remotely, this may mean setting up easy channels for access like Slack.)
Managers, it's your turn. Share your best tips for managing remotely in the comments below!