Radio!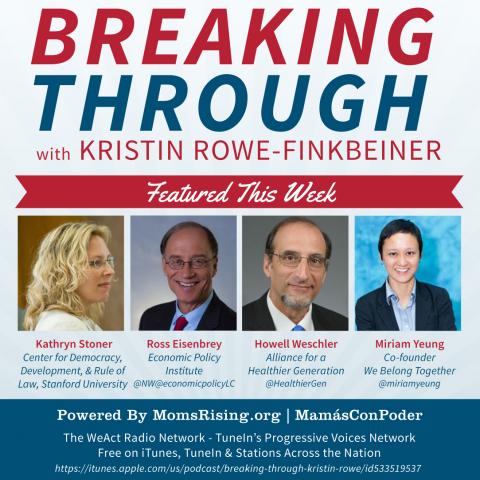 Liberty & Justice for Everyone
On the #RADIO show this week we cover Comey's firing and the Russia investigation; bad bills with good names and how to tell the difference; protecting access to healthy foods for kids; and why diversity makes us a stronger nation.
*Special guests include: 
Kathryn Stoner,  Center for Democracy, Development, and Rule of Law at Stanford University, @StonerWeiss; 
Ross Eisenbrey, Economic Policy Institute, @economicpolicy; 
Howell Weschler,  Alliance for a Healthier Generation, @HealthierGen; 
Miriam Yeung, co-founder We Belong Together and former ED of National Asian Pacific American Women's Forum, @miriamyeung
HOW TO LISTEN:
Tweet your thoughts with hashtag #risers!
We'd love to hear from you! Please send suggestions and feedback to SarahHoward@MomsRising.org