Tweetchat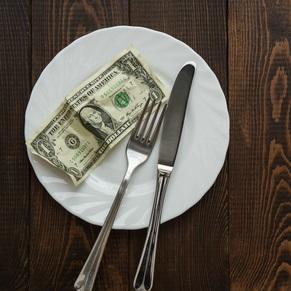 Let's Talk About How Faith Communities Can Strengthen Efforts to End Poverty! #FoodFri
In 2015, according to Feeding America, "42.2 million Americans lived in food insecure households, including 29.1 million adults and 13.1 million children." Poverty contributes to hunger in America.
Faith based and community organizations offer members and their communities resources to help during their times of need. They are often the first responders, offering assistance in a variety of ways.
On November 11, 2016, at 1 p.m. EST, @MomsRising and @therealfpl will hold a #FoodFri tweetchat to discuss the newest findings of the President's Advisory Council for Faith-based and Neighborhood Partnerships to Address Poverty and Inequality.  Their report, Strengthening Efforts to Increase Opportunity and End Poverty, provides actionable steps to combat poverty.
We hope you will join us. Feel free to ask questions and/or share your own resources. Together, we can end poverty!
Click below to invite a friend (or two!).

Tweet: Join me at #FoodFri to discuss #poverty and ways to end it! Info http://ctt.ec/euaFt+
---
To join and follow the conversation on Twitter use the #FoodFri Hashtag in each tweet.
You can also follow the chat on Twubs.com/FoodFri. Twubs allows you to follow MomsRising's registered hashtags by creating an account. Below I have noted the steps.
Create an account using an email or your Twitter account.
Enter the desired hashtag, #FoodFri, #WellnessWed or #EcoTipTue, in
the search box found at the top of the page. Click Enter. A new page
will open with the desired chat.
Find the "Join This Twub" button found on the right-hand side bar and join the group.
Adjust the speed of the conversation to your liking. Options are: Fast, Medium, Slow, Slower, or Slowest.
Introduce yourself and join the conversation, by entering your
comment, tips, or questions in the "Tweet to #FoodFri as [YourName] box"
Or, respond to a specific tweet by hovering over the right-hand side of the individual's tweet and selecting one of the icons.
---
More about our #FoodFri Featured Co-Host(s):\
Established in , Faith in Public Life is a strategy center for the faith community advancing faith in the public square as a powerful force for justice, compassion and the common good.
Follow them on Twitter, @therealfpl, and Facebook, facebook.com/FaithinPublicLife.