Take Action!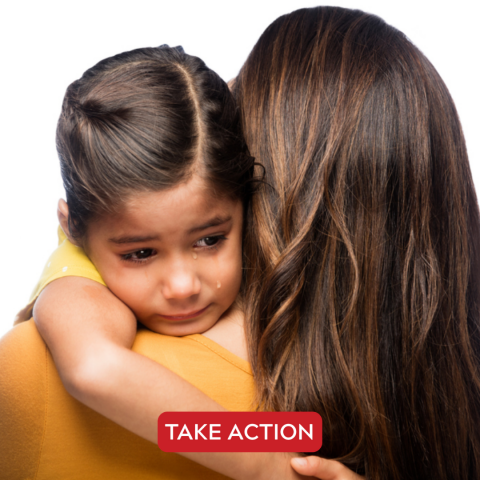 Let's STOP the monsters in the Trump administration
There are parents across the nation holding their scared children tight right now, children who are terrified of what tomorrow could bring. It's not an imaginary "monster under the bed" terrifying these kids; it's the real life monsters created by the Trump Administration that are coming after immigrant families, including intentionally separating children from their parents. 
This week immigration enforcement officers, directed by the Trump Administration, are targeting thousands of families in mass raids in as many as 10 cities to increase deportations and continue the cruel intentional separation of families. These raids are another way in the long list of horrifying practices this administration uses to terrorize immigrant families that will continue to remove children from their families — and it's happening in our own backyards. 
Families are hiding away in fear. Babies are being taken from mothers at birth. Children are dying in detention.
Forget the monsters under the bed. The Trump administration's monstrous, inhumane immigration policies are real life horrors that rival any fairytale evils and it has to stop. 
We need to tell Congress that it's time to stand up for immigrant children and families and pass two monster slaying pieces of legislation — the Homeland Security Improvement Act (HR 2203) and the Humanitarian Standards for Individuals in Customs and Border Protection Custody Act (HR 3239)!  
These bills together are a meaningful step in combating family separation and ensuring the humane treatment of migrant children and families. If passed, these pieces of legislation would give much needed relief and protection to families most vulnerable to the Trump Administration's cruel, anti-immigrant policies.
Despite the research showing that separating children from their parents has tragic, long-term consequences to the health and well-being of children, this administration continues to push policies that harm children. In fact, troubling reports show aggressive ICE practices during home raids, including interrogating children without their parents. In California, one officer reportedly pointed a gun at a middle schooler with autism when he reached for his phone. Many people who are being targeted in these raids have never had their day in court to defend themselves.  
We cannot sit by while the monsters in the Trump administration allow ICE to ransack communities, separate families, and violate the basic human rights and due process rights of immigrant families. This is important. How we treat new immigrants reflects our commitment to the values that define us as Americans. We believe in looking out for one another, in children being treated with kindness, and in families staying together.
**Speak out now! Tell Congress right now to say NO and pass meaningful solutions to this humanitarian crisis!