Nominate a Hidden Hero!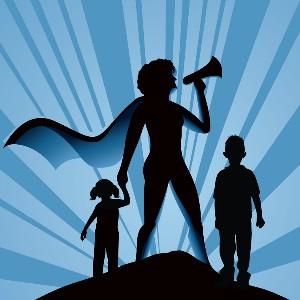 Let's Recognize California's Hidden Heroes!
We all have heroes in our communities.
They may not be wearing a cape or a mask, but they still know how to save the day.
Many Californians have been Hidden Heroes: Working tirelessly to help their friends and family get affordable healthcare so they can live healthier lives.
Before the implementation of the Affordable Care Act, 22% of California's nonelderly adults were uninsured—that number has now dropped to 11%. (Yay progress!) And over three-quarters of uninsured children in California are eligible for Medi-Cal, but just not signed up yet.[2] Getting the word out to families about what coverage options they are eligible for is—and will continue to be—a huge job to make sure all Californians get health coverage.
People in our communities have been stepping up by helping friends and family get healthcare coverage. Now, let's help give them a standing ovation! Throughout July, California Coverage & Health Initiatives (CCHI) will be recognizing Hidden Heroes in our communities via social media who are helping Californians learn their coverage options.
*Nominate a Hidden Hero in your community!
It's easy: Just click here to Tweet about your hero using the hashtag #MyHiddenHero or visit CCHI's Facebook page and leave a comment. Include a sentence and a photo (if you have one) about the #MyHiddenHero who helped you, your family, or others get covered.
Sharing a quick story about a Hidden Hero in your community will encourage and inspire others to help their friends, family, and neighbors get health coverage.
Do you know a mom, dad, neighbor, enrollment counselor, policymaker, elected leader, or family member who is helping your community get affordable healthcare? Then nominate them!
Simply Tweet about your hero using the hashtag #MyHiddenHero or leave a comment on CCHI's Facebook page.
Did I mention there's a prize?
If your #MyHiddenHero wins, they will receive family tickets and snack vouchers to a local sports game (baseball, soccer, the choice will be yours!), so don't miss this exciting opportunity!
Together we are a powerful voice for the health of California's children.
Read more about the #MyHiddenHero campaign here: http://cchi4families.org/californias-hidden-heroes/