Let's finish what we started. Fully Renew Unemployment Insurance for 2012!
On this 83rd birthday of Dr. Martin Luther King Jr., MomsRising wants to thank all of our members and partners who have taken action to protect and support families struggling to find jobs.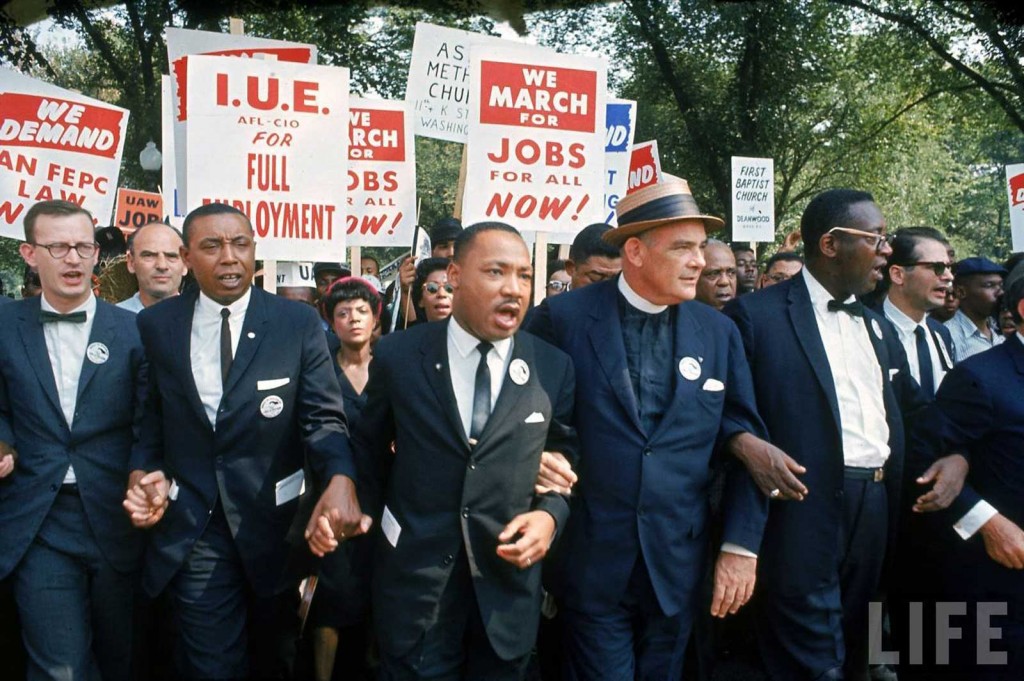 Thanks to voices like yours, 2 million families across America were able to keep food on the table after the holidays. In December, unemployment insurance was set to expire for millions unless Congress extended the critical benefit before the year ended. MomsRising letters were part of a huge chorus of smart and compassionate voices that helped establish a two-month extension, by saying that not only does ending federal unemployment insurance hurt families struggling to find work, it also weakens our struggling economy.
Now is the time to make sure unemployment benefits are extended through the end of 2012! It is expected that at least one million UI recipients would be cut off of federal benefits in March alone if the program is allowed to expire. Millions more would lose these benefits during the remainder of the year.
Our friends at the National Employment Law Project and AFL-CIO have set up a great way for you to help get Congress on task! Send a Message to Congressional conference committee members, Congressional leaders and your Members of Congress. Tell them to fully renew federal unemployment insurance through 2012 – no cuts, no barriers to benefits!: Click here-->  http://www.nelp.org/page/speakout/renew-unemployment-insurance-2012
This link above leads to NELP's action page, which allows you to send a message to YOUR Members of House and Senate as well as all Congressional leadership in both parties.
Renew unemployment insurance for 2012! No cuts. No barriers to Benefits!
Check out what our members and partners have to say about unemployment insurance.

***
Good Education. Good Experience. Still Unemployed., Theresa Witt
Without Unemployment Insurance, My Family Would Have To Choose Which Bills to Pay, Teresa "Tigger" Rey
Unemployment Insurance is the LEAST We Can Offer Working Families, Elisanta Batista
I Am 'Occupying' D.C. for My Children and Future Generations, Linda Evans
I may lose my home because I can't find work, Juli from Wisconsin, unemployedworkers.org
When my husband faced unemployment, Karoline
I Want My Pay Equity, Sin City Siren
Women and Unemployment, Dren
Surviving a Corporate War on the Middle Class, Verlene Jones, Coalition of Labor Union Women
Women, The Economy, and Unemployment Insurance, Angel Savoy, Coalition for Labor Union Women
Unemployment for Women Not Getting Better: Many Baby Boom Women Going Bust in Recovery, Janell Ross, Huffington Post
Holiday Fear, Christy T. Jones, American Association of University Women
Women, Black Workers Hard Hit By Attacks on Public Employees, Tula Connell, AFL-CIO
Happy Holidays, Congress! It's Time to Extend UI., Julie Vogtman, National Women's Law Center
"No Christmas for Congress" Unless UI is Extended,  Anna McClure, National Women's Law Center
Modest Recovery Largely Leaves Women Behind, National Women's Law Center
Even in a Recession, Flex Makes (Dollars and) Sense, Nanette Fondas, MomsRising.org
Unemployment Insurance in the 1930s and Today, Michael J. Wilson
And Now, About Those Mega-Rich Alleged Job Creators..., Lily Eskelsen, National Education Association
Congress Should Act Now to Extend Unemployment Insurance, Beth Scott, American Association of University Women
The 99% And Our Homes, Nancy Wilberg-Ricks, National Council of La Raza
Small Steps Forward in Job Gains, But Not Enough to Close Gender Gap, Caroline Hopper, Institute for Women's Policy Research
"Unemployment discrimination" and the jobless, Elaine Quijano, CBS News
Squash Amash' march planned by Grand Rapids group over unemployment benefits debate, Garret Ellison, mlive.com
Unemployment and Taxes, Andrew Brusnahan, UnemployedWoman.com
Extend Unemployment Benefits, But Don't Stop There, Lindsay Beyerstein, Ms. Magazine Blog
Unemployed Blogger Finds Humor in Rich/Poor Divide, Claire Gordon, aol.com