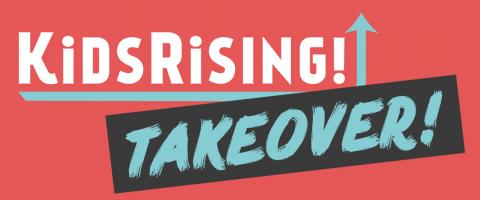 KidsRising Takeover: NJISJ
Last week on KidsRising, we had a complete takeover by the incredible New Jersey Institute for Social Justice (NJISJ). This non-profit organization focuses on assisting New Jersey urban communities in employment opportunities, community-oriented alternatives to incarceration for youth, and changing criminal policy to help fight for justice for all.
This powerful graphic depicts that 150 years is enough of the investment of trapping children in the prison system (via Instagram @4kidsrising).
NJISJ "took over" our Instagram (@4kidsrising), Twitter (@Kids_Rising), and Facebook page (4KidsRising) to help promote the wonderful work that they do. On its launch day on June 27th, NJISJ already set out to inform our followers about the outrageous incarceration rate that New Jersey spends on one child -- $200,000/year -- to help bring awareness to the #150YearsIsEnough rally. The rally was held outside of the New Jersey Training School for Boys, also known as Jamesburg —New Jersey's largest youth prison. With the help of the Youth Justice New Jersey coalition, this campaign rally gathered local community members tired of the current justice system failing them and demand that the sister prison, the Female Secure Care and Intake Facility, or 'Hayes', be closed immediately. The turnout was fantastic, from the Newark Boy's Chorus to the ACLU of New Jersey attending to say, "Enough is enough!"  
Neward Boy's Chorus proudly standing against youth prisons at the rally this past Wednesday (via Instagram @4kidsrising).
The content on each of the KidsRising social media platforms also focused on criminal justice for black youth, who are constantly threatened by the current climate of the political system. Our Twitter followers flooded our timelines with tweets targeted on better ways to rehabilitate children and promoting the N.J. Social Justice Institute statements on closing Jamesburg and Hayes in favor of making the system community-based. On our Instagram page, you will find inspirational and powerful pictures from the rally, and of Erich Kussman, a Jamesburg survivor who also attended the rally. For more information about NJISJ and how to get involved, visit their website and follow them on Facebook (New Jersey Institute for Social Justice) and Twitter (@NJ_ISJ).
Inspirational Jamesburg survivor seen holding a sign showing support at the NJISJ rally (via Instagram @4kidsrising).