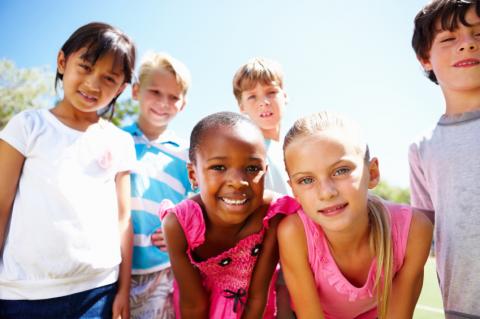 Kids in Florida need recess. Sign on now!
No recess?! No way.
It's sad, but true—right now some Florida children in elementary school are going through the entire school day without recess!
The American Academy of Pediatrics recommends recess as a "necessary break in the day for optimizing a child's social, emotional, physical, and cognitive development." We need to make sure lawmakers know that the health and happiness of our kids should be a top priority!
Will you join us in calling on state lawmakers to support 20 minutes of recess every day for Florida's children? Sign on here:
http://action.momsrising.org/sign/fl-recess-petition/
When you click this link you can sign on to our open letter which says:
As one of over 62,000 MomsRising members in Florida, I ask you to support HB833/SB1002 to ensure all schoolchildren in Florida are guaranteed recess each day.

 

Free unstructured play provides our children tremendous cognitive, emotional, physical, and social benefits including: the opportunity to exercise and develop their social skills; a critical opportunity to be creative and engage their imaginations; and a cognitive break to help them better able to focus when they return to the classroom to make the school day more efficient.

 

As state lawmakers we urge you to ensure that Florida's school system has a uniform requirement for children to have 20 minutes of recess each day.
Sign on now! Just click this link to sign on to our petition: http://action.momsrising.org/sign/fl-recess-petition/
While bipartisan support for recess exists at the legislature, lawmakers are sifting through a large number of bills to consider this year. Your voice can make a difference! Our elected officials listen to voters in their districts to hear what their priorities should be—and our kids should be at the very top!
Yes, some schools in Florida have gotten it right and give students recess, but many in our state do not. This inequity is unacceptable. Our state's school system should guarantee that all schools allow children to have recess so that the school day isn't healthier for some kids than others.
Just click here to sign the petition and tell Florida's lawmakers that ALL of Florida's children should have recess.