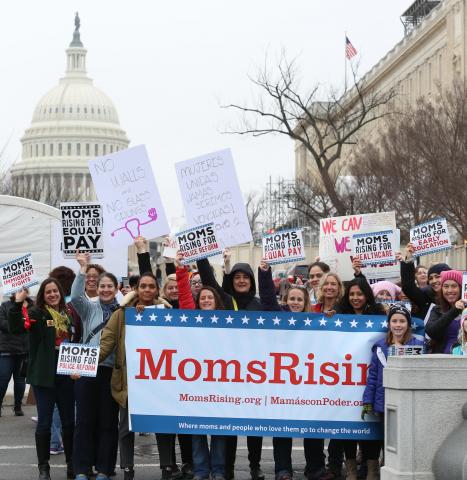 #KeepMarching! Audio from MomsRising's Phone Meeting on Advocacy and Organizing
After the Women's March, women, mothers and others across the country vowed to #KeepMarching—by paying attention, speaking out and showing up, online AND on the ground. MomsRising members are joining together by the thousands, building up their voices and their power in defense of families, communities and our country.
We could not be more proud, and we are with our members every step of the way!
That's why, on February 21, at 9 PM EST, MomsRising held a Telephone Town Hall to share some of our favorite organizing and advocacy tactics with our members who are ready to do more. The presentation was based on our new advocacy and organizing toolkit, #KeepMarching: MomsRising Advocacy and Organizing Tactics and Tips. We covered:
How to use petition efforts to have a high impact
How to hold effective meetings with lawmakers—from your town council to the U.S. Congress
How to write powerful letters to the editor
How to use online tools to drive in-person action
How to pick targets and tactics for maximum impact
And more
Missed the telephone town hall? No worries! You can download #KeepMarching: MomsRising Advocacy and Organizing Tactics and Tips here.
...and listen to the Telephone Town Hall meeting here:
Interested in starting a #KeepMarching Circle in your area? Sign up here and we'll send you resources, tips, agenda items, and more!