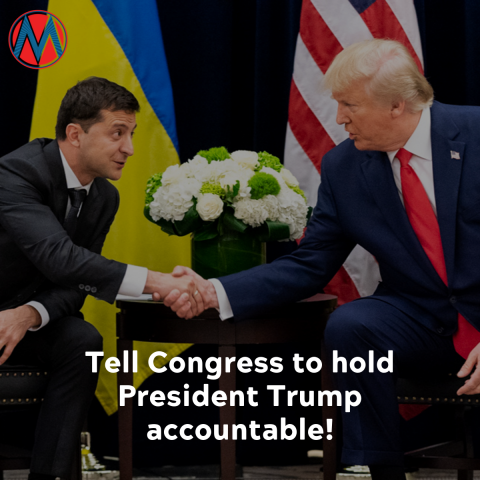 Keep the momentum going for impeachment!
It's time to double down on speaking up: President Trump's White House announced this week it won't cooperate with the impeachment inquiry at all. The stakes couldn't be higher! 
Our children are counting on us.
*We must make sure President Trump is held accountable for using taxpayer money and the promise of a meeting to try to obtain dirt from a foreign nation on a Democratic challenger in the 2020 elections. This is a dangerous and illegal abuse of power, but Congress will only act if millions of us demand it. This is a critical moment for our country.
Here are three ways you can make your voice heard now:
Our nation was founded on an ideal of liberty and justice for all—and those elected to represent us must govern of, by, and for the people. President Trump is not above the law and must be held accountable. This is a historic and critical moment for our country. We have three co-equal branches of government to protect our extraordinary democracy. Now, Congress must act to ensure our laws apply to everyone. The disturbing and ever-expanding alleged abuses of power by President Trump deserve to be thoroughly and fairly investigated through an impeachment inquiry.