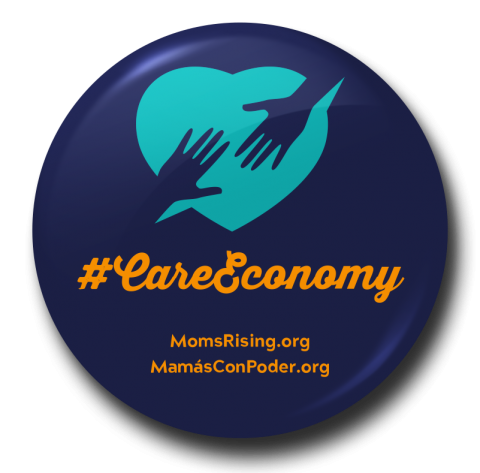 Keep protections for immigrants in the Build Back Better Act! Write a letter to the editor.
Immigrants are essential to our communities, and particularly the care economy. For example, immigrants nationally make up 38 percent of home health aides. [1] Build Back Better will invest about $150 billion to make home-based care more accessible for the elderly and people with disabilities. This is much needed relief for our families, however, without a larger home care workforce, we won't be able to staff these positions. Home care workers are already in high-demand with our nation's population aging and we're simply not keeping up! [2] 
The bill also currently includes $400 billion for overall child care and preschool. Approximately 2 million immigrants [3] are early childhood educators. We will need to make sure that they can continue in these jobs. Making sure immigrants have lasting protections through the Build Back Better Act is a no-brainer! 
Creating lasting protections for immigrants in the bill won't just strengthen our immigrant families and communities, it will also boost our overall economy.
A shortage of workers is creating supply chain issues, which is creating a drag on our economic recovery. [4] Some economists predict that creating a pathway to citizenship could boost our country's GDP by $1.5 trillion over ten years, create 400,000 new jobs and increase wages for American workers. [5] 
No wonder a recent poll found overwhelming bipartisan support for providing Dreamers and other undocumented immigrants who have been here for many years the ability to earn work permits and receive protection from deportations. [6]
It's time to raise your voice! We make it super easy for you by providing a sample letter, talking points, and even an automatic way to submit it. Click here to get started. 
The pre-drafted letter can be edited before submission, takes only a few simple steps and makes a big impact. And when you're done, don't forget to share with friends.
The more of us who send letters, the bigger the impact will be.