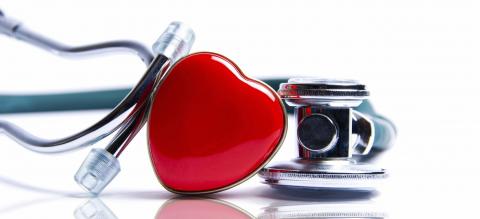 Kavanaugh is a Threat to American Health Care
My aunt, Rima, is scared these days. She became concerned when President Trump nominated Judge Brett Kavanaugh to fill Justice Anthony Kennedy's seat on the United States Supreme Court because she worried about what his confirmation would mean for our health care. The focus on the very serious, sexual assault allegations against Judge Kavanaugh -- and whether he lied under oath -- is vitally important, of course,  but we should also remember what his positions would mean to the health and future of my Aunt, who has health issues.. The Trump administration and Republicans in Congress have repeatedly attempted to repeal the Affordable Care Act (ACA) and failed (so far). They are looking for other ways to sabotage our health care. This relentless war on health care leaves millions of people losing coverage, double digit premium rate increases,  and threats to protections for people, like us, who have  pre-existing conditions.  As women, both Aunt Rima and I are concerned that we will be affected if Kavanaugh is confirmed, given his firm opposition to the ACA.
Aunt Rima has both high blood pressure and high cholesterol, meaning that, along with roughly half of nonelderly American adults -- up to 130 million people -- she has pre-existing conditions. Before the ACA, insurance companies were allowed to discriminate against people with preexisting conditions by charging them more or even denying them coverage completely. The practice of gender rating cost women $1 billion yearly and, as outrageous as it may be, insurance companies even viewed being a woman as a pre-existing condition. Some examples of denial of coverage include but are not limited to "having had a caesarean delivery, prior pregnancy, breast or cervical cancer or receiving medical treatment for domestic or sexual violence." Protections for millions of people with pre-existing conditions in the ACA have been consistently viewed favorably among voters across the board.
As we await a ruling in the latest partisan lawsuit that aims to gut or eliminate the ACA, , we know that many of these life-saving provisions could be lost if Judge Kavanaugh be confirmed. He was against the ACA even before it was signed into law, once arguing that the D.C. Circuit Court should consider a claim that the ACA was unconstitutional. Several of his fellow judges described Kavanaugh's argument as a "flawed" "misread" of Supreme Court precedent. Last year, Kavanaugh even criticized Chief Justice John Roberts for upholding the constitutionality of the ACA and he went as far as to indicate that the president had the power to refuse enforcement "even if a court has held or would hold the statute constitutional."
Aunt Rima used to be hesitant to go to the doctor since she had little to no coverage prior to the ACA; however, after it took effect, she became more at peace and was able to get preventive check-ups that help manage her chronic conditions. She has two daughters, Tazrin and Sadika, both of child-bearing age and if the ACA is gutted or lost, major services they may need, including access to birth control and maternity care, could be denied.  Given that the United States has the highest percentage of maternal deaths of any developed nation, our country simply cannot afford to add to the long list of maternal deaths and pregnancy-related complications due to lack of access to health care coverage. If Kavanaugh is confirmed, he would jeopardize health care for millions like my Aunt Rima and her family.  
Aunt Rima sees rays of hope in the way the country has mobilized against Kavanaugh and to protect the ACA. She realizes that many people recognize that lives are on the line. That's why she is asking all her friends to join her in urging all senators to reject Brett Kavanaugh, who would reverse or undermine the gains we've made to expand access to health care. We cannot have him erode critical health care protections, like those for Americans with pre-existing conditions. The Supreme Court will be changed dramatically if Kavanaugh is confirmed, and people like Aunt Rima will suffer. I hope the Senate remembers that, too, when they vote.