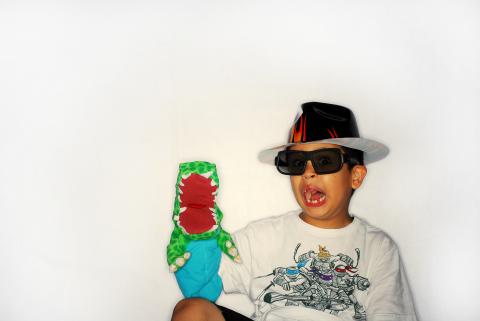 Journey through Social Emotional Development as it Pertains to School
Why Do We Need And Think About Social Emotional Development?
For a child to develop:
Self-Awareness
Self-Management
Social Awareness
Relationship Skills
Decision Making
Without these skills, children are at a higher risk for mental, behavioral and developmental disorders.  The latest statistics from the CDC show that 1 in 7 children (ages 2-8-years old) have a mental, behavioral or developmental disorder.
What They Need to Master in Their Social Emotional Development
PK2 to Kindergarten years:
Balancing attachment/relationship with their parent and autonomy from parent.
Understanding and recognition of values and standards of parent/school.
Being able to settle their emotional states more times than not (doing this 100% of the time does not happen until early adulthood).
Ability to imagine and anticipate consequences of their behavior.
Elementary School Years:
Ability to delay gratification and impulsivity (not fully developed until late adolescence).
Ability to tolerate frustration
Moving away from concrete thinking to ambiguous thought
To achieve and attain the social emotional skills needed to succeed and be ready for Kindergarten they must be able to:
Move from being ego-centric and using magical thinking to logical and concrete thinking view of their environment/relationships
Sense of self and able to handle autonomous tasks-

Making choices/plans
Solving problems
Taking care of personal needs

Regulate their emotions most of the time – by being able to have:

frustration tolerance,
impulse control,
emotional intelligence
What it looks like in school while they are mastering these skills:
Toddlers 1-3 y/o
Easily frustrated when not able to communicate &/or attain a task they are interested in
Will bite, scream, hit to set a boundary
They often have very big reactive emotional outbursts
Will follow, scream at, whine to, or touch a caregiver to get  a circle of connection 
Their emotions are intense but often short-lived (90 seconds-10min).
They want to do things independently, but still require the caregiver's assistance and security.
Tantrums are common. 3 major conflicts per hour. 1 minor conflict per minute
Toddlers can parallel play at this stage; playing next to a friend not with them. When a friend intrudes in play "mine" effect ensues.
Preschoolers 3.5-5 y/o
They like knowing and understanding the rules, as well as what the consequence will be if they break them. So they will ask about them or break them to be clear on what they are
To build friendships and relationships. They have active imaginations, and enjoy dramatic play with other children where they work out issues of power and control and good and evil.
They still have big feelings, but if assisted can eventually express their big feelings with words.
Preschoolers love to feel important and seen. They may show this with "bad behavior" most times than not.
They start to feel aggression and can often be controlling or demanding. 
They have the ability to take turns, play games that emphasize taking turns, delaying gratification, and impulse control. (board games, Uno, team sports, etc)
Elementary School Years 5-11 y/o
Defends and debates when in trouble, when someone sets a boundary, or when loosing/failing.
When a word is mispronounced, or rule/routine switched child will point out the minuscule discrepancy
Loses control or feeling state when a friend "hurts" them/feelings
Most time rigid with thoughts, rules, and transitions
How you can support your child from 0-5 years old:
Drop your kids off on time.  In early childhood education, school starts at drop off.  This is the time when children practice saying good bye to the safety of home and hello to school and their autonomy. Lack of regularity at drop off creates fear that then shows up as negative behavior in the classroom.
With as much consistency as possible, pick your children up at school at the same time. If necessary, predict in the morning if your pick up will be different that day. When you show up at different times and there is no regularity, you create anxiety and lack of safety for your children, which results in negative behavior in the classroom.
Tell your child that the teacher is on your "team" and teachers' rules are followed at school and mommy & daddy's rules are followed at home.
Maintain a bedtime and morning routine that is consistent and predictable for your little one to reduce outbursts and tantrums.
At home try to continue to help them remember that they are one of many, they need to begin to practice how to share with the family just as they share at school
Allow for multiple hours of unstructured play when at home – after school activities are not necessary in the preschool years
How you can support your child in Elementary school:
1. Wonder and help them learn what it means to be a student:
 Define what a student is to you and your family and give that definition and direction to your child.
Teach them how to study- children in this age group do not know how and need assistance.
Add homework time to their daily routine.  Try not to nag or punish them to do the homework.  Set the time for the homework to be done and when that time has passed tell them to stop.  If they have not finished, then allow them to go to school without the homework.  This will only happen a few times until they get use to the process. Most children in this age group can get their homework done within 2 hours or less. 

If extra-curricular activities are impinging on this time, take a moment as a family to see what activity needs to be removed &/or rescheduled.  School work and FREE PLAY in this age group needs to be prioritized over extra-curricular activities.
If your child is unwilling to do or try to do the homework after you have consistently tried the above, this is a sign of something greater.  Children in this age group like to succeed and do well and their avoidance of homework can be a sign of learning disability, fears of failure in school, or that they need tutoring or more intensive help with their work.  Please get them assistance rather than punish.
2. Teach them time management and help them organize large projects.  Try not "to-do" the work for them.
Choosing Quality Care for your Children:
Be clear that their rules and values coincide with the rules and values of your home and family.

Identify the time it will take to drop off and pick up your child from school. Think about whether it is better to have it near your work or your home. This is different for each family but important to keep it in mind. Trying to get to a school that is too far away from home or work is something that can cause many issues at home and school.

Make sure the ratio of teacher to students is low. Small classes are better for children under 3 years old. NAEYC the national organization for preschools recommends these averages check their site the class of babies under 15 months must have an average of 1 teacher for 3 babies, based on the recommendations of NAEYC. MDCP-S average 17 students per 1 teacher. For a kindergarten classroom, this can be very large in size for children that are "shy" and/or leader- curious types.

Always verify that the daycare center has all the necessary licenses and can operate in your city, county and/or state. The NAEYC organization is a good place to start looking for daycare centers in your city.

Make sure the rules and routines of the day are based on knowledge and awareness of child development and that they are consistent. Ask them to explain to you how your child's day will be and the reasons why they have decided to create that routine and curriculum. 

Make sure the teachers and/or the lead teachers have advanced education in the care of young children. Ask if they have continuous training. Ask them about teacher's professional development and education to make sure they have been given child development training

Make sure they give you access to the school and your child. A quality school will give you an opportunity to be a volunteer or part of the parent association. When schools do not give you access you have to question their reasons.

Find out what methods are used to discipline children individually/in the group especially when there has been a conflict between students.  Make sure they match your discipline style and what you do at home

If for some reason you do not feel safe at school. Do not question yourself, take it as a hunch and look for another school
"Be mindful of the school you choose since that school and its culture will become part of your family life and home."  -Lina Acosta Sandaal, M.A., LMFT