RSVP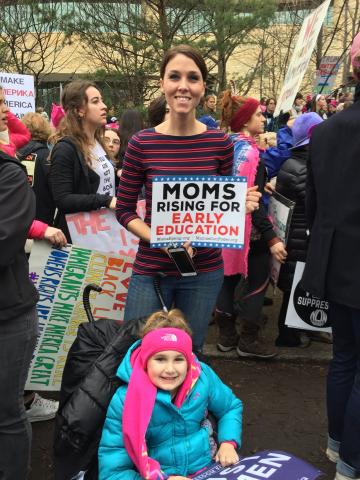 Join this important convo on early learning programs, like preschool and childcare, in Santa Fe!
"Preschool helped all three of my children to sit, listen and learn in kindergarten! They learned about the joy of learning and were hungry for more! These programs helped them in their social skills which is another important part of learning! Because of these programs they are and were not afraid to speak with teachers and professors as they grew! They had the confidence and strength to go after what is important!" ~ Judy
Moms are speaking up loud and clear -- affordable, high-quality early learning programs, like preschool and childcare, are critical to overall health and development of our kids. That's why it's no surprise that MOMentum is building for early learning in Santa Fe and you can be a part of it!
**Click here to join Santa Fe families and early learning advocates on May 1st at 10:30am for an important conversation on early education and care with renowned early childhood education expert Dr. Deborah Phillips! 
With moms now serving as three-quarters of the primary or co-breadwinners, parents need safe, enriching places for their kids so they can go to work; and kids need safe enriching places so they can thrive.
Thankfully, we're in the midst of what Dr. Phillips calls "the most serious national conversation in decades about the current state of early care and education..." This is a great chance to learn about what's happening with early learning locally and nationally while connecting with other parents.
Here are some of the details for this Monday:
What: Dr. Phillips, co-author of Worthy Work, STILL Unlivable Wages: The Early Childhood Workforce 25 Years after the National Child Care Staffing Study, will discuss her research on early childhood education.
When: Monday, May 1, 10:30 am - 12 pm
Where: Playschool of the Arts for Kids, 3204 Mercantile Ct A-B, Santa Fe, NM 87507
Who: Parents, caregivers, and advocates in Santa Fe (that means YOU!).
Think you can make it? Let us know so we can have an accurate headcount!
The more the merrier! Please share this blog post on Twitter and Facebook so your friends, family, and neighbors have the opportunity to be part of this important conversation.