Call In!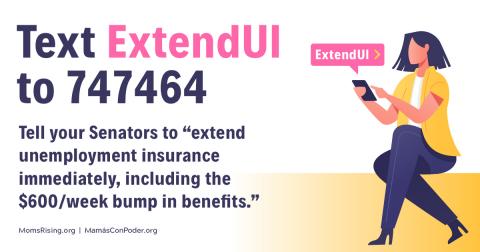 JOIN our National Day of Action for Unemployment Insurance!
Today is a critical day for action for people who have lost their jobs because of COVID-19! It is only 10 days before the $600 per week expanded unemployment insurance benefits expire (and 72 hours until states start sending out letters to millions of unemployed workers telling them their benefits will be reduced or cut all together). 
**This is why we need YOU to take one very important action today: Call your U.S. Senators and tell them to extend unemployment insurance NOW!
Text "ExtendUI" to 747464 and we'll connect you directly with your U.S. Senator's office.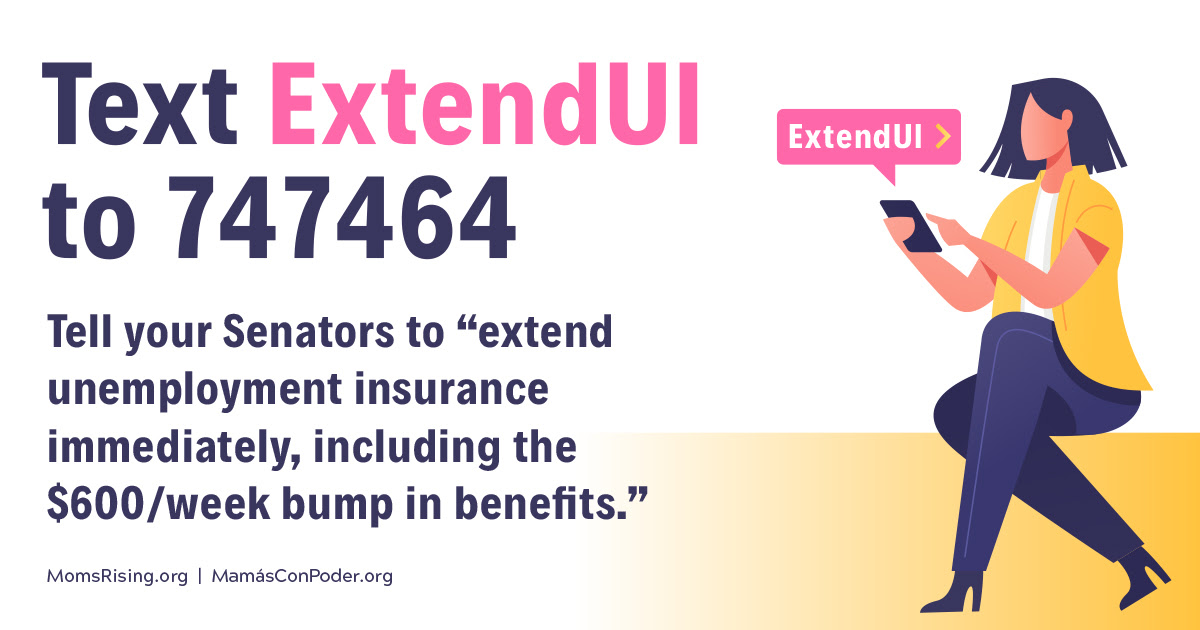 Today is the National Day of Action for Unemployment Insurance and we are joining people from around the country in calling our U.S. Senators, speaking out on social media, delivering your letters to Congress, holding virtual town halls, and even showing up in-person (6 feet apart with masks on of course!) on Capitol Hill and to U.S. Senate offices in the states. Why are we doing this? Because with cases of the virus surging in many states, an unemployment rate still sitting at around 13.3% (including 1 in 6 Black women in May being unemployed), and with 59% of CEOS saying they are implementing hiring freezes; now is NOT the time for Congress to short change struggling Americans and undercut our economy by cutting off the boost to unemployment benefits that has kept so many families and communities afloat. 
Unemployment Insurance is a vital lifeline for families and essential stimulus for the economy that will be critical to our nation's economic recovery from the COVID-19 crisis. We need Congress to ensure this safety net will be available to all who need it until our economy has sufficiently recovered. In particular, the U.S. Senate must take immediate action and continue the $600 per week boost past the arbitrary July 31st deadline and tie its phase out to economic indicators. Failing to do so would mean more than 25 million workers will lose the $600 federal unemployment supplement, to the tune of more than $15 billion per week. That is money our families and economy needs to recover!
***Take a few quick minutes now to call your U.S. Senator from your state and tell them to #ExtendUI and #Savethe600! We make it super easy for you-->
Just text "ExtendUI" to 747464 and we'll connect you directly with your Senator's office (you can even call again and we'll connect you with your other Senator's office).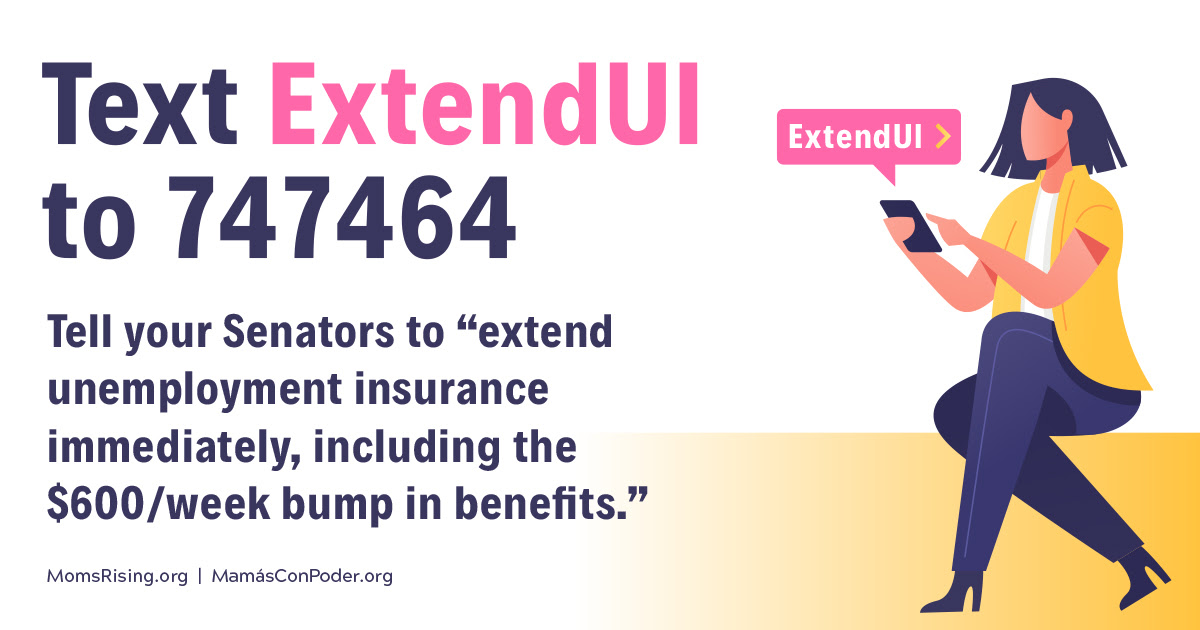 Speaking out today, when so many others around the country are doing the same, will send a powerful message to Senate Majority Leader Mitch McConnell and his allies in the Senate who are trying to stand in the way of extending the current level of unemployment benefits.
After you make your phone calls, please forward this email to 5 friends and ask them to call as well so you can double down on your impact! We need as many people as possible speaking out to make sure our elected leaders know that struggling families still need help and that we need them to take immediate action to extend unemployment benefits.
Thank you so much for continuing to stand up for all of our families during this difficult time!
P.S. As part of the Day of Action we are holding a Twitterstorm starting at 12pmET/9amPT using #ExtendUI and #Savethe600. Join us on Twitter! You can tweet your unemployment story to your Senators or use our social media toolkit to speak out on this important issue.