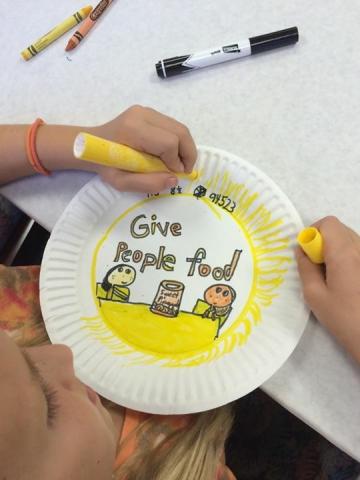 Join National SNAP Call-in Day TODAY June 26
Last week, the House of Representatives passed a version of the Farm Bill that would be devastating to our communities and would increase hunger for millions struggling to put food on the table. This week, the Senate is considering a version that protects SNAP benefit levels and eligibility.
Join concerned Americans across the country for a national SNAP call-in day TODAY, June 26. Urge your senators support the Senate Agriculture Committee version of the bill and reject any amendments that reduce funding for federal nutrition programs.
Take these steps to protect SNAP in the Senate Farm Bill:
1. On Tuesday, June 26, call 1-888-398-8702 and enter your zip code to be connected to your Senators. (Toll-free number courtesy of Feeding America)
2. Use this script when connected to your senator's office. "My name is [Name] and I live in [City], [State]. I'm asking the senator to vote to protect and strengthen SNAP, to vote "Yes" on the Senate Agriculture Committee version of the Farm Bill (S. 3042), and to vote "No" on any and all harmful amendments that would cut or weaken SNAP."
3. Tweet this (courtesy of Food Research and Action Center): Senate Ag Cmte #FarmBill protects SNAP & keeps food on the table for children, working families, seniors, veterans, ppl with disabilities, among others. We join @fractweets in urging @SenateFloor to vote NO on any amendments that would weaken #SNAP http://bit.ly/2HxmB0O
Thank you so much for standing up and making a difference.