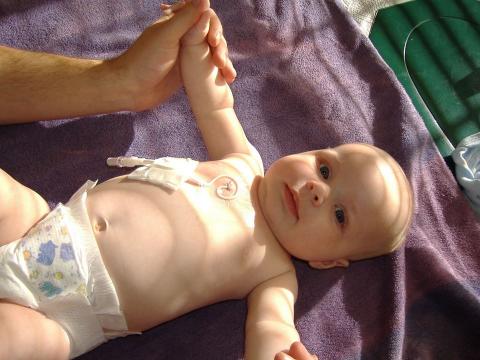 Join Moms On A Teletownhall TONIGHT For the ACA!
Happy 10th anniversary to the Affordable Care Act!
I became an advocate for health care way back when the ACA was being considered, by sharing my family's health care story with an incredible organization called MomsRising.org.
When my son, Ethan, was born in 2006 we found out almost immediately that he would need to start chemotherapy for a benign vascular tumor that was trapping his platelets, and was therefore life-threatening. Because he needed 24/7 care and had a reduced immune system, I had to quit working to care for him... and therefore my family lost our health insurance.
We were incredibly fortunate that Ethan qualified for the North Carolina Medicaid program and I will forever be grateful that this "government funded health insurance program" helped to save my child's life.
But because I have a chronic kidney disease, and had some other minor health issues (what parent of a child going through chemotherapy doesn't have high blood pressure?) I was deemed uninsurable due to my pre-existing conditions.
Thanks to the Affordable Care Act, I was finally able to get health insurance again and Ethan and I have been advocating for health care ever since. I turned my passion into a career and am the national director for health care at MomsRising.org. I now help families all across the country share their health care stories with government leaders so that they can truly understand how public health policies impact real families.
And I'm honored to represent MomsRising.org tonight on this tele-townhall hosted by Action NC to talk about the Affordable Care Act and why it's more important now than ever. Other speakers include Congressman David Price, Congressman G. K. Butterfield, Natalie Murdock, and Stacy Staggs from Little Lobbyists North Carolina. Join us at 7pm ET!
Call-in number: 877-229-8493
PIN: 118274