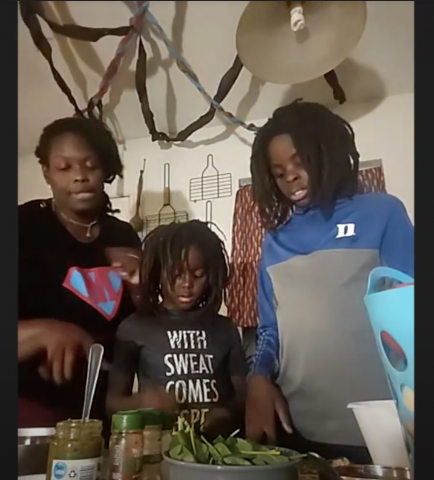 It's a SNAP: Healthy Cooking on a Budget
Many North Carolina families are struggling to put healthy food on the table. The way our food system is set up, the healthy choice is not always the easy or affordable choice. The economic impacts of the pandemic have made it even harder for many families to afford healthy food. While MomsRising is working to drive policy changes to support working families, we also want to offer you some tools to cook healthy on a budget. 
Watch this video of our recent lively cooking demo!
During this event, we prepared three healthy, affordable recipes and provided tips on menu planning, grocery shopping, and maximizing the produce you purchase or receive at a food bank. Whether you are a beginner or an experienced cook, and whether you receive SNAP benefits or not, or are supplementing your groceries at food banks, this demo has something new to offer you!  
This video features MomsRising staff member (and mom!) Kelle Pressley and NC State Associate Professor Lindsey Haynes-Maslow. They have generously shared their recipes and resources with you below. 
Here are the three healthy, affordable recipes created and demonstrated by Kelle and her family:
Here are the recipes shared by Lindsey during her presentation of "How to make the most of what you've got!" 
And here is the resource that Lindsey shared:
Enjoy planning your next healthy, affordable meal!