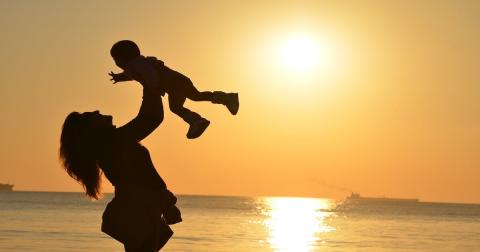 It's a cruel summer, leaving us here without child care!
There have been a few versions of songs called Cruel Summer, from Bananarama in the 80s to Taylor Swift in the 2000s and though they are total bops, they can unfortunately also be a theme song for the fact that summer can be exceedingly cruel on the wallets of families around the country.
SIGN NOW to tell Congress we're done with these cruel summers and that they must support the Child Care for Working Families Act to expand access to affordable, high-quality early learning for children and families!
Child care is challenging enough to find AND afford during the year, and it only gets worse (and more expensive in the summer months). The average American family spends upwards of $3,000 on summer programs for two children. [1] This, on top of the fact that child care is already unaffordable for too many families with some families reporting paying a third of their take home pay to child care [2]. The high price of child care has long been a burden for most families, rivaling the cost of college in many states. [3] These statistics only get worse for families of color – about 17% of Black children and 16% of Latino kids ages 5 and under lived with a family member who had to quit, change or refuse a job because of child care issues in 2021. The same was true for 10% of white non-Hispanic children. [4]
TAKE ACTION to tell Congress to support legislation that won't leave us here on our own without the child care we need!
The good news is that Congress just re-introduced the Child Care for Working Families Act, which establishes a child care and early learning infrastructure that ensures working families can find and afford the child care they need to succeed in the workforce and children can get the early education they need to thrive. It would jumpstart our economy by creating roughly 700,000 new child care jobs, help 1.6 million parents—primarily mothers—go back to work, and lift one million families out of poverty.
The Child Care for Working Families Act:
Makes child care more affordable for working families, by creating a federal-state partnership to provide financial assistance for more families with children ages 0-13
Expands access to preschool programs for 3- and 4-year olds, by providing funding to states to establish and expand a mixed-delivery system of high-quality preschool programs
Improves the quality and supply of child care for all children
Increases wages for child care workers by ensuring that all child care workers are paid at least a living wage and earn parity with elementary school teachers with similar credentials and experience
Better supports for Head Start programs, by providing the funding necessary to offer full-day, full-year programming
Hot summer streets and the pavements are burning and too many of us still can't afford child care. Tell Congress to ACT NOW by co-sponsoring and supporting the Child Care for Working Families Act!
This ongoing and worsening lack of access to comprehensive, quality, affordable child care has had a devastating impact on the economic vitality and viability of families. Too many parents– mostly moms– are pushed out of the workforce due to the lack of affordable child care. [5] Especially during summer, for some families, the solution to care has been for one parent — typically mothers — to leave the workforce and stay home with the kids. That doesn't sound like much of a solution to me.
Adding your voice to support the Child Care for Working Families Act is critical to ensure our leaders prioritize child care (including summer care!) for our nation and families. 
We need to build a better future for all of us and our families. Let's raise our voices together for child care!