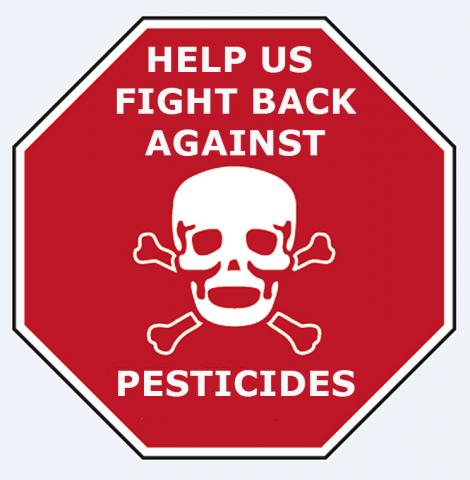 It was like being in a real-life horror movie
 "I have always known how dangerous pesticides can be...But I never thought I would one day have to go to the emergency room because of them." -  Aylin, cabbage worker
This is what happened to 19-year old Aylin and 50+ other cabbage workers as they labored at a Bakersfield, CA farm on Cinco de Mayo when they were exposed to a pesticide from a nearby farm with no warning. Aylin tells us, an hour into her shift, something strange happened. "I noticed all of the cabbage pickers around me suddenly stopped working." Then some of her co-workers fainted. Others started vomiting. Aylin, too, became sick. Her lips were tingling. Her mouth was dry.
According to news reports, emergency responders performed a mass decontamination. But many of the workers had left by the time medical help arrived. Aylin went to the ER, which did a visual check up and said she was okay.
After Aylin got home, something alarming happened. "I didn't dare come inside my house when I arrived because I was afraid I would also contaminate my brother and sister who live with me," Aylin said. "I changed clothes outside. My mom's boyfriend accidentally used my soiled shirt to pat his face dry in the backyard. Moments later, his eyes and face got irritated...I hope nobody brought their clothes inside or hugged their children or loved ones when they got home wearing their work clothes."  
Chlorpyrifos, one of the pesticides sprayed nearby, may be the chemical responsible for the mass poisoning. This pesticide belongs to the same chemical family as sarin, which works by attacking the nervous system. Research has shown that chlorpyrifos slows brain development and lower IQs in children.
Working in solidarity with environmental and public health groups, we recently came very close to ridding America's farms of it when the EPA finally moved for a ban in 2015. Then came the Trump administration. On March 29, Scott Pruitt, Trump's new anti-science EPA head, preemptively abolished the regulation banning chlorpyrifos, rejecting the EPA's own scientists' findings.
The UFW and our partners including Earthjustice, Pesticide Action Network North America, Natural Resources Defense Council, Farmworker Justice, Labor Council for Latin American Advancement, Farmworker Association of Florida, GreenLatinos, League of United Latin American Citizens, National Hispanic Medical Association, Pineros y Campesinos Unidos del Noroeste, are doing all we can legally to get Trump's EPA to be ordered to revisit their disastrous decision to keep the brain-harming pesticide chlorpyrifos in use in America's fields.
But we also need your help. The EPA is asking for the public's input. The comment deadline is THIS Monday June 5th. Click here to sign on to our comment to protect children, workers and consumers from this dangerous chemical that can damage children's brains.
This neurotoxic pesticide was banned for residential use 17 years ago and there is NO VALID REASON why the EPA should continue to allow chlorpyrifos to be used on farms, where it can poison everything it touches. Let's protect farm workers and their children and do everything we can to get rid of this pesticide once and for all!