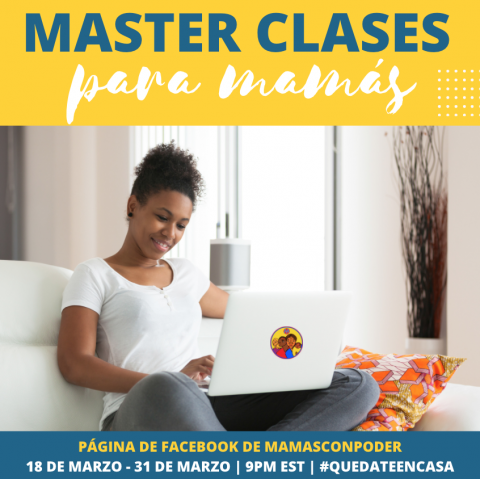 Is the social distancing life overwhelming you? Latina moms are here to save the day!
Last night, our Spanish speaking community, MamasConPoder, kicked off our MasterClasses for Moms series to beat the quarantine blues! (Check out the first class 
here
)
This series is a work of love! They will offer an opportunity to check in with each other as they enjoy live workshops led by MamasConPoder members from across the country who are experts in psychology, nutrition, art, fitness, dual language instruction and more. These 20-minute master classes will be held in Spanish on MamasConPoder Facebook page. 
Everyone is invited to join us. We're all in this together
RSVP: https://action.momsrising.org/survey/master-clases/